Dim Mak Delivers Album of the Label's Greatest Hits from 2016
A banger. How about 21 of them? On Jan. 6, Dim Mak released its annual greatest hits album, an ongoing tradition since 2012. The 2016 greatest hits album perfectly sums up what was a landmark year for Dim Mak as the label celebrated its 20th anniversary.
The record label headed up by global superstar DJ Steve Aoki possesses an uncanny ability to spot talent from 1,000 miles away and nurture those artists that have the capabilities to push boundaries in electronic music production.
The Dim Mak Greatest Hits 2016 highlights both the experienced and those producers who're still wet behind the ears. The stacked record is overflowing with original, head-turning tracks from the likes of Steve Aoki, Rain Man, Keys N Krates, Ookay, Snails, Far East Movement, Jahlil Beats, Dirtyphonics, Max Styler and Botnek.
Anticipate the release of Dim Mak Greatest Hits 2016: Remixes in the near future.

"Whatever the sound, whoever the artists, whenever the release occurred, the one thing that's stayed throughout Dim Mak's history has been the love of the music." – Red Bull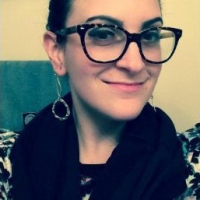 Sydney Goldberg
Sydney Goldberg is a Chicago-based competitive aerialist, NASM certified personal trainer, marketing guru and self-proclaimed trap and bass fanatic. Goldberg graduated from Indiana University with a bachelors in journalism and an art/art history double minor and previously served as an action sports journalist for Concrete Wave Magazine and Alli (NBC Sports).