DJ Snake Drops Music Video for Hip Hop Collab "The Half" [WATCH]
Who isn't an advocate for a big, juicy booty? Thought so. Directed by renowned Canadian music video director Director X, DJ Snake's new music video for "The Half" is characterized by bodysuit clad women gyrating like it's 1999.
Featuring Jeremih, Young Thug and Swizz Beatz, "The Half" appeared on DJ Snake's debut album Encore, which arrived on August 5, 2016.
Jeremih, Swizz Beats, Young Thug and Mr. Snake himself, are pulling a Drake; they are shaking their groove thang, wearing an excessive amount of hoodies and dancing in mirrored hallways lined with LEDs.
"The Half" is yet another example of EDM's mainstream invasion as it sees top producers collaborating with famous rappers to make music palatable to the masses.
Check out DJ Snake's post thanking his fans for what he has called "one of the greatest years of my life" as he finally released his debut studio album with some of the year's biggest singles and collaborations.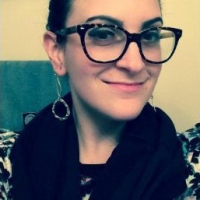 Sydney Goldberg
Sydney Goldberg is a Chicago-based competitive aerialist, NASM certified personal trainer, marketing guru and self-proclaimed trap and bass fanatic. Goldberg graduated from Indiana University with a bachelors in journalism and an art/art history double minor and previously served as an action sports journalist for Concrete Wave Magazine and Alli (NBC Sports).