An Open Letter from 'DJs for Climate Action' on Inauguration Day
The coalition known as DJs for Climate Action is turning up the volume today. The non-profit organization is dedicated to using the power of music to spread awareness and inspire members of the electronic dance music community to get involved in one of the most grave challenges of our time.
Today, President-Elect Donald Trump was sworn in as the 45th President of the United States. The incoming administration has made it clear that it will be extinguishing the Climate Action Plan, among other core environmental policies. All mentions of "climate change" and "global warming" were immediately removed from the official website of the White House.

In light of these events, the organization has released an open letter and unveiled a new logo to symbolize a new era in which it's more important than ever that we ban together, as a community and as citizens of the world, to protect the future of our planet.
Some of the most influential artists and tastemakers are proud members of the coalition including A-Trak, Anna Lunoe, Grandtheft, Marvel, Max Glazer, Nick Catchdubs, Nick Thayer, RJD2, Shiftee, Soul Clap, Wax Motif, Willy Joy and many more.
Read the letter from DJs for Climate Action below and follow the non-profit organization on social media to stay in-the-know.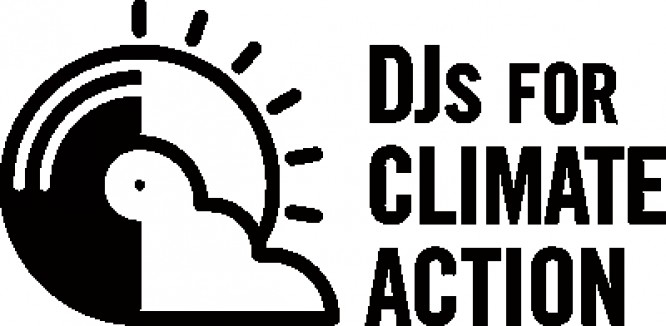 "With the inauguration of this new US President comes a host of dangers for the Climate Movement. The government's positions on energy and the environment are expected to shift drastically, risking the progress we have made over the past decades.

Our work promoting awareness and action around Climate Change has instantly become more difficult, but also more important than ever before. We find inspiration and motivation in this fact, and will turn up the volume against a retroactive agenda.
Our new logo, designed by friend and fellow DJs4CA member Mike Davis, is a symbol of this renewed enthusiasm towards our goals. It reflects our positive outlook - focusing on the things we can do, and looks forward to the promise and possibility of tomorrow. It uses everything we've learned about Hope and Change and reminds us to never let go of those lessons.
Now, more than ever, we commit to using the power of music to amplify our voices and align people towards protecting our planet's future. In our upcoming Pledge for Action campaign, we will call on YOU, all DJs, musicians, music lovers, and all citizens who care about our planet's future, to join our coalition and make a difference. Sign up and follow us to stay updated on our work and how you can get involved."
www.djs4ca.com
twitter.com/djs4ca
facebook.com/djs4ca
instagram.com/djs4ca