Stop What You're Doing, Hans Zimmer is Performing at Coachella
Coachella is announcing its return for another double header this April by dropping yet another massive lineup.
Stretching out across two weekends, April 14-16 and April 21-23, respectively, Coachella continues to curate lineups that top to bottom offer the biggest names across the globe including Radiohead, Beyoncé, and Kendrick Lamar as headliners, while rounding out the lineup with major acts like the xx, DJ Snake, Martin Garrix, and Justice, as well as a healthy helping of underground favorites like Dixon, Tale of Us, and Nicolas Jaar.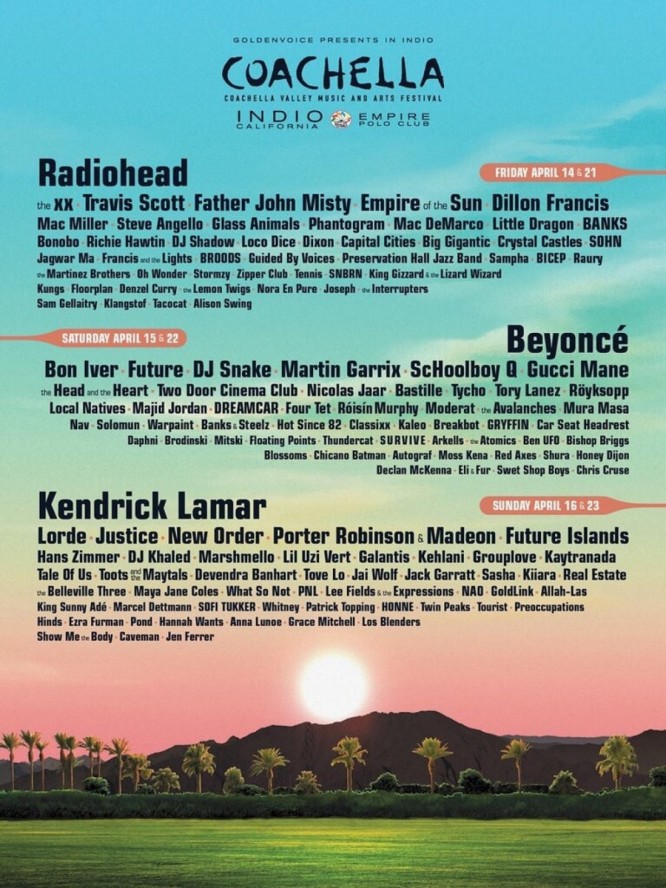 But perhaps bigger than any of this?
HANS ZIMMER
The internet is in a frenzy after the composer was announced on the upcoming lineups. Bixel Boys and Oshi praised the booking for one of the world's most legendary composers who has has a subconscious place in our memories for his famous scores featured in major films like The Lion King, Inception, Batman Begins, and Gladiator.
Coachella will also offer the final Shelter Live performance from Madeon and Porter Robinson, as well as rare live performances from New Order and Röyksopp.
Coachella is always a guaranteed sell-out, so if you haven't scooped up your tickets during the pre-sales set an alarm for this Thursday, January 4th, at 11am PST to snag them before they're gone!