Techno DJs Take a Hardline Stance, Refuse to Play in Trump's America
In the first week of the new Republican administration, the world has come to witness to rather unprecedented methods by our new Commander in Chief.
Perhaps most controversial of the many perplexing executive orders made by President Donald Trump has been the temporary ban of refugees from Muslim-majority nations of Syria, Iran, Sudan, Libya, Somalia, Yemen and Iraq. In an effort to try to curb the threat of ISIS and Muslim extremism from entering the United States, Donald Trump overlooked Muslim-majority nations such as Egypt, Saudi Arabia, and United Arab Emirates which have played host to extremist-motivated US fatalities. Critics speculate that Donald Trump's preferential treatment of these nations is related to his personal business interest in the country. Adding insult to injury, the President's executive order outlined preference to Christian refugees, in a move that is in complete misalignment with the nation's history as a sanctuary for those fleeing religious persecution.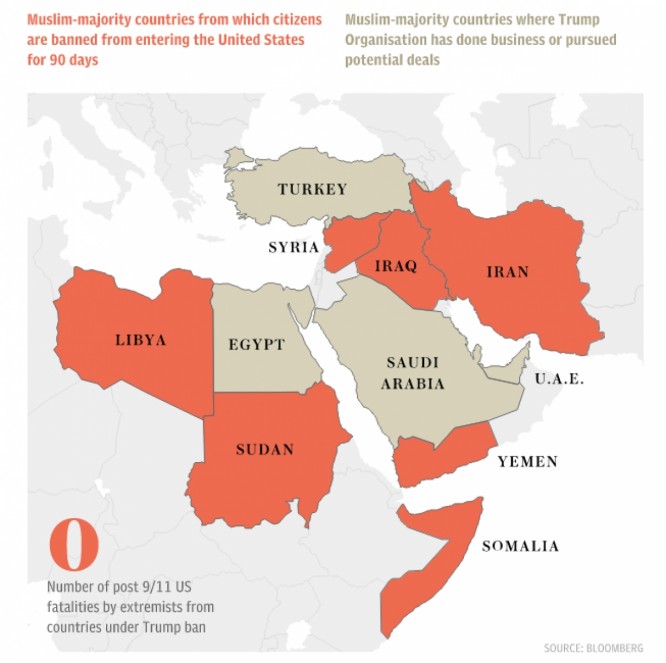 Although the American Civil Liberty Union has been successful in temporarily halting the ban in court, the sentiment of Donald Trump's new America is being felt across the world. Recently, European techno DJs Dave Clarke and Robert Henke aka Monolake have made their intentions known that they will not be renewing their American work visas, and thus will not perform in Trump's America.
Sensing the rising tension in America, Dave Clarke made a public statement about his distaste for the new world order prior to the executive order banning Muslim refugees:
Monolake also made a bold personal statement expressing his devastation but his firm stance on boycotting performances in the US:
With less than 10 days into the new administration, we may continue to see more global artists protest the new Republican administration.