Listen to Deadmau5's First Mix for His BBC Radio 1 Residency
Coinciding with his 36th birthday, deadmau5 kicked off his residency for BBC Radio 1 yesterday with an eclectic two-hour mix. The producer revealed last month that he had joined the ranks of the acclaimed station's 2017 lineup, and his first effort with the new residency does not disappoint.
Despite receiving criticism from festival goers for his techno heavy set at Decadence Arizona, the "Strobe" producer issued up a mix with featured tracks from Pryda, Lane 8, ATTLAS and Maceo Plex. In addition to dishing up a healthy dose of techno, the Canadian musician expanded his sonic repertoire with tracks like Tycho's "Epoch" and "Satellite Anthem Icarus" by Boards Of Canada, who deadmau5 previously referenced with "Bored of Canada."
With his latest effort, deadmau5 puts his skills to the test and delivers a mix that will have fans looking forward to the rest of his residency. Between the expert track selection and seamless transitions, it's the perfect soundtrack to get your weekend off the ground.

BBC Radio 1's residency lineup features a revolving cast of DJs each week, with deadmau5 set to take over the airwaves on the first Thursday of every month throughout 2017.
Take a listen to his first mix below:

Tracklist:
1. deadmau5 – Imaginary Friends
2. Maceo Plex – Motor Rotor
3. ANNA – Face Your Fears
4. DkA – Anneessens
5.Max Cooper – Distant Light
6. Pig&Dan – Back To Graceland
7. Pryda – The End Is Just The Beginning
8. Pan-Pot – Solace
9. Undercatt – Mongrel
10. Lane 8 – With Me
11. Gardens Of God – River
12. Robert Oaks – On The Run
13. Dom Kane – Borg
14. Tycho – Epoch
15. deadmau5 – Strobe (Com Truise Remix)
16. Jon Hopkins – Lost In Thought
17. Boards Of Canada – Satellite Anthem Icarus
18. ATTLAS ft. Charlz – Ensnared
H/T: 1001Tracklists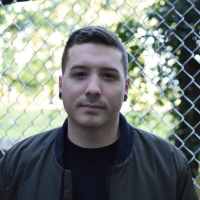 Connor Jones
Connor Jones is a writer and music fan based in Portland, Oregon.