Get Spooky this Season With Our Ultimate Super You & Me Halloween Giveaway
*Sponsored content
As the leaves begin to change and a chill takes over the Fall air, the season to celebrate lavish costumes and indulge in some seriously spooky movies is fast approaching. Although we might be a little too old for trick-or-treating these days, that doesn't mean that we can't have our own adult fun this Halloween!
There's few things worse than showing up to a party with a half-assed costume because you couldn't commit to your Halloween plans. So in order to help take care of the decision making, we're personally inviting you to come to Laidback Luke's Super You & Me Halloween! Taking place on Saturday, October 27th in San Francisco at The Warfield, Super You & Me is going to be full of tricks as superheroes and villains alike duel to the beats with their original dance moves!
We know that with a lineup including Laidback Luke, Dyro, Ape Drums, and more you're not going to need a whole lot of convincing. But because it is the season of Trick or Treat, we want to TREAT you with a spectacular giveaway that will make you the envy of all of your friends!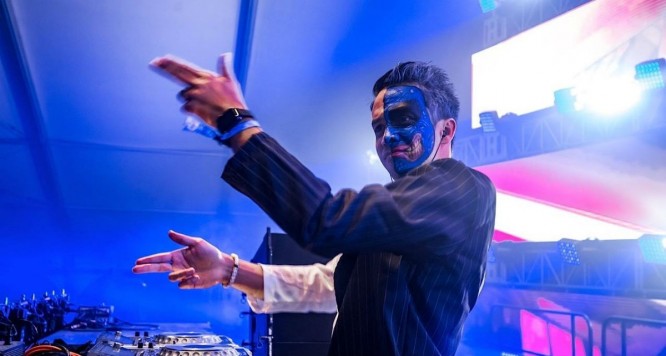 By filling out the form below, you have the chance to win some serious Super You & Me Halloween swag:
- 4 Tickets for you and 3 friends
- Complimentary Drink Tickets/Bar Tab
- A SIGNED Commemorative piece of Laidback Luke's costume
Being the poor schmuck that shows up to a party last minutes is NOT a Halloween costume. Instead, start rallying your crew to head to Laidback Luke's Super You & Me Halloween party so you can be the REAL hero this Halloween!