Better Than Beats: 6 of the Best Headphones for Your Buck
A good pair of headphones is something that every audio junkie demands for. And with the number of headphones that keeps on hitting the market, only a small percentage of them are able to set a standard and prove themselves. Meanwhile there are plenty of others that can be just a hit and miss. Now, the producer community will always be more picky than people who either don't make music or are not audiophiles. But with plethora of good headphones that are out on the market, there plenty of options that have proved themselves against the odds. So in no particular order, here are several headphones that are worth pinching your pennies for.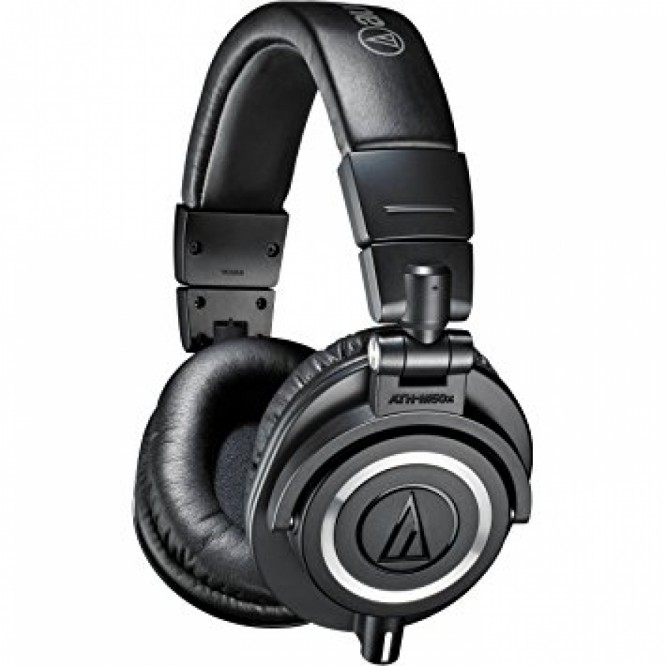 The ATH-M50x and ATH-M70x are two of the best headphones from Audio Technica. These two headphones have been placed on the same spot because of the value they provide and still not having a major price difference.
The M50x is that pair of headphones, that once you get to know them, you can get some pretty solid mixes, without even referencing any other system (not recommended though). They are not totally flat and some might find that these are a bit boosted at around 10KHz, but they still have a sound structure that can be totally relied on while tracking and mixing your track. Now coming to the big brother, the M70x being a bit pricy than M50x can be a better choice for those who want an even sound structure and crispy highs. Though they lack a bit in low-end, the flat sound response makes it up for that.
If you don't have that high of a budget, M40x can give you an equally high end sound at much cheaper price, though some regions in the frequency spectrum might be comprised. Overall still a good choice.
2. Beyerdynamic DT-770 Pro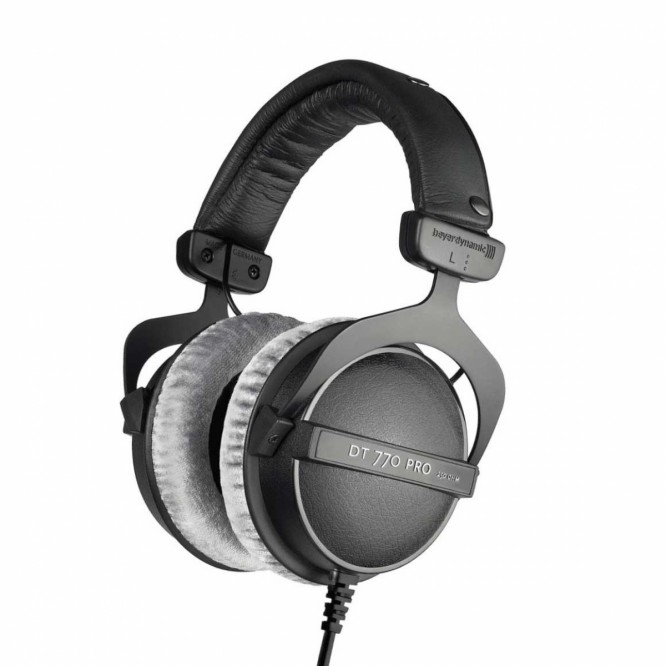 As with Audio-Technica, Beyerdynamic is one of the industry leaders in sound. They have an inventory of super promising products, that are totally worth your investment. Now, this model comes in 3 versions, 32 ohms, 80 ohms & 250 ohms. Ohms denotes the impedance of these headphones and while higher the impedance means better sound in some cases, you might need some extra equipment to power a pair with higher impedance.
After talking to a lot of producer friends that are totally drooling over Beyerdynamic products, they say the 80 ohms version is the best when it comes to usability. The reason being, that something feels missing in the 32 ohm version and you need an extra headphone amp to power the 250 ohm version and also the highs might feel a bit harsh. The 80 ohm version is a snuggle fit and provides the best of both worlds and still retains a relatively flat sound.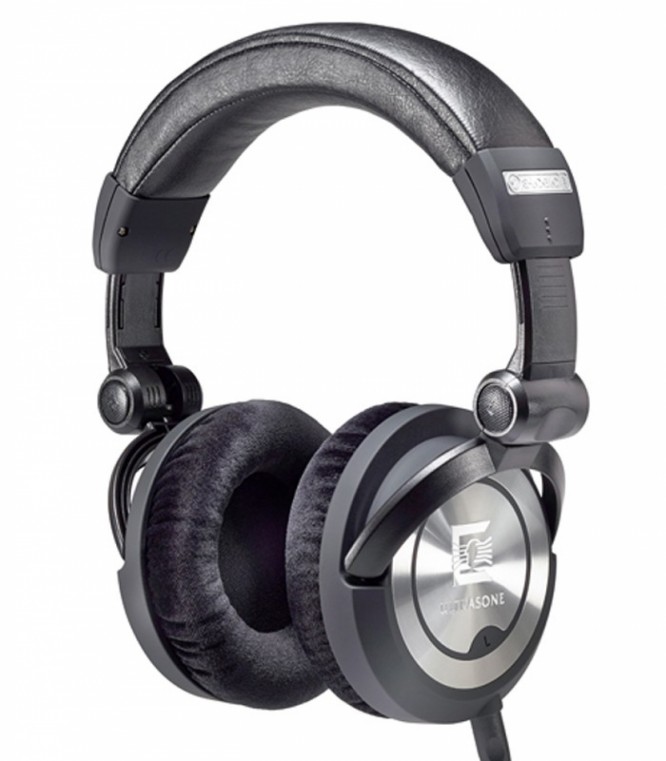 For some, Ultrasone might be a relatively new brand. But the Germany based brand has been making some of the best headphones in the game and one of its most famous piece is the Pro 900i. On paper this pair of tech has some crazy specs with frequency range going from 6Hz all the way up to 42KHz. This goes head to head with M50x/70x and the DT-700 pro and even sets the bar much higher than those, but the Ultrasone are mad pricy and possibly way out of budget for some. But if you end up buying it, what you'll get is true and flat sound reproduction and precision, no distortion at high levels and comfort, so you can work for long hours. If you have a crazy high budget, definitely look into these.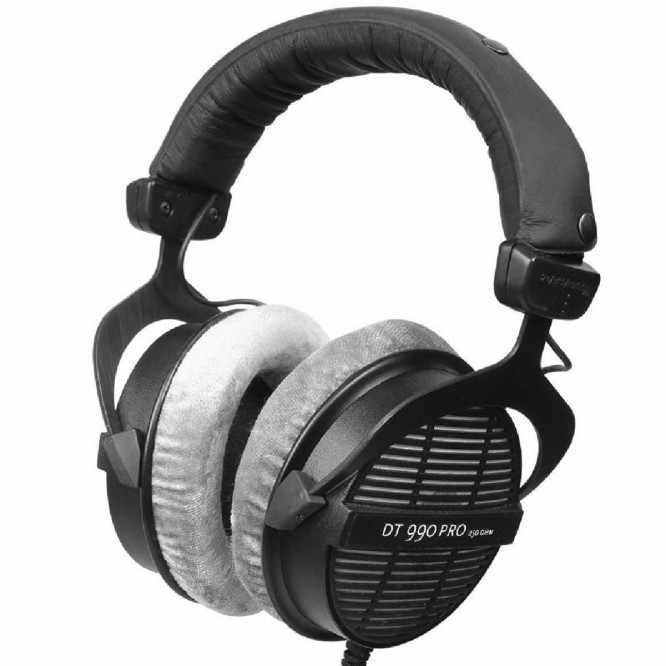 This is the 2nd Beyerdynamic product on this list and arguably one of the best pair of cans the company has to offer. Unlike the 770 pro which are closed back, this one is open back. This means that even though the sound can leak and there is so noise isolation, this form of headphones will give you a better sound stage for your mixing sessions. The frequency range for this pair is 5hz-35khz and has strong bass presence. Open back headphones are much more true sounding and less fatiguing than closed back, So if you're looking for something to totally mix on, this pair should have a spot on your list.
5. Sennheiser - HD 650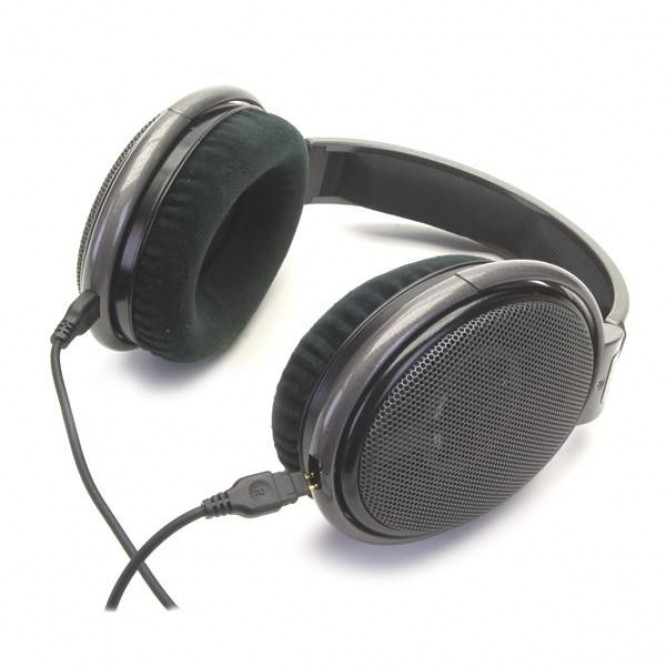 The last pair of headphones on our list comes from one the most reputable brand in the audio industry ever, Sennheiser. The HD-650 are open back too and has some of the post positive reviews from audiophiles and mix engineers. Just like the Ultrasone 900i, these aren't cheap either. But, if budget is not the problem and you're looking for open back headphones, these should be really high up in your list. For some of my producer friends, these cans have much higher rank than the DT-990 pro, because of the extra sound stage these have to offer than their competitor. These are very comfortable too, so you can totally rely on them for your long mixing sessions. So, even though being a bit pricy, they offer everything to make up for it.
---
These were some of the headphones in various price points that we think will give you the best value for your buck. We covered everything from low price point to really high price, from closed back to open back. You can choose from these options whether you want something for casual listening, for producing or even for mixing. So no matter what you end up with, you just can't go wrong with any of these options. Also, not saying that Beats are not good, but you have to know them in and out by heart if you want some reliable results. We hope you can find something suitable for yourself from this list.