Beatport and Anjunabeats Join Forces to Discover the Next Big Producer with Beats in School
In a new campaign called BEATS IN SCHOOL, Beatport and Anjunabeats are scouring the globe to offer a world-class education to the next phenomenal talent.
As one of the leading trance and progressive house labels in the world, Anjunabeats has cultivated a strong reputation as a launching pad for some of the most sought after producers and DJs today. Owned and A&R-ed by Above & Beyond's own Tony McGuinnes, Jono Grant, and Paavo Silijamäki, Anjunabeats is creating a musical incubator to fast-track a talented unknown producer to join their roster of acts including Arty, Seven Lions, Mat Zo, and so many more.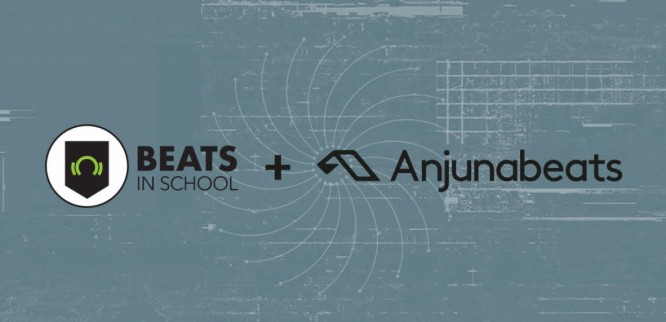 BEATS IN SCHOOL, in partnership with Point Blank Music School, Afem, Mixcloud, and Future Music are working together to help undiscovered talent gain their footing in the music industry. If you're a budding young producer looking for your big break, this is a rare opportunity to gain hands-on knowledge from some of the best and brightest in the electronic music industry.
Think you've got what it takes? Then open up your DAW and get to producing the track which could launch your career!
The rules are simple. If you've got an ear for the Anjunabeats sound, then upload your produced track as part of a mix to Mixcloud to showcase your seamless selection and production capabilities.
So what exactly is Anjunabeats looking for? Label Director Allen McGrath shared his vision for finding new talent:
"Musicality, melody, emotion, integrity and originality are just some of the things we look for when signing new music. Ultimately, we're always looking for music that will move the scene forward and stand the test of time."
Twenty entrants will be selected by judges to advance further into the contest.
The final contest winner will have the opportunity to gain a priceless musical education, check out everything that the contest has to offer below!
One-to-one Guidance From Beatport and Its Industry Partners
– Intensive tutoring from established artists and industry players including the Association For Electronic Music [AFEM], Mixcloud and Point Blank Music School.
– Coordinated press and social media exposure, including monthly videos and coverage from Beatport, Future Music Magazine, Computer Music Magazine and more.
'Hardware Homework' with the World's Leading Hardware Products
– The winner will work closely with product specialists on a homework task to hone their skills, while also taking home sought-after gear from Allen & Heath, Novation, Native Instruments, Serato, Teenage Engineering, Pioneer and Roland.
Exclusive Prizes from the Best in the Business
– Adam Audio (ADAM A5X monitors), Allen & Heath (Xone:K2 MIDI Controller), iZotope (Music Production Bundle 2), Native Instruments (KOMPLETE 11), Roland (lifetime Roland Cloud subscription), Urbanears (Zinken headphones) and Landr (two years unlimited mastering subscription).
For more information, head to https://www.beatport.com/beatsinschool
Submit your produced track and mix at https://www.mixcloud.com/competitions/BIS-Anjunabeats/