Snowta Music Festival Announces NYE Lineup featuring Excision, Pretty Lights & more
If you're looking forward to stepping into next year while raving, well look no further because Snowta Music Festival has got you covered. This two day music festival is set to be held at the Minneapolis Convention Center in downtown Minneapolis. Even though this is only Snowta's second year, boy, is the line up good! The way this festival is going up and catching up to the popularity and considering the heavyweights that are performing, Minnesota can soon become next big attraction to spend your next New Year's Eve at.
The heavyweights the will be performing this year include Excision, Pretty Lights, Post Malone, Gucci Mane, Ganja White Knight. Not only this, other artists include Bear Grillz, Joyryde, Mija, Ookay (Live), Spock and many more. Check out the full line-up below: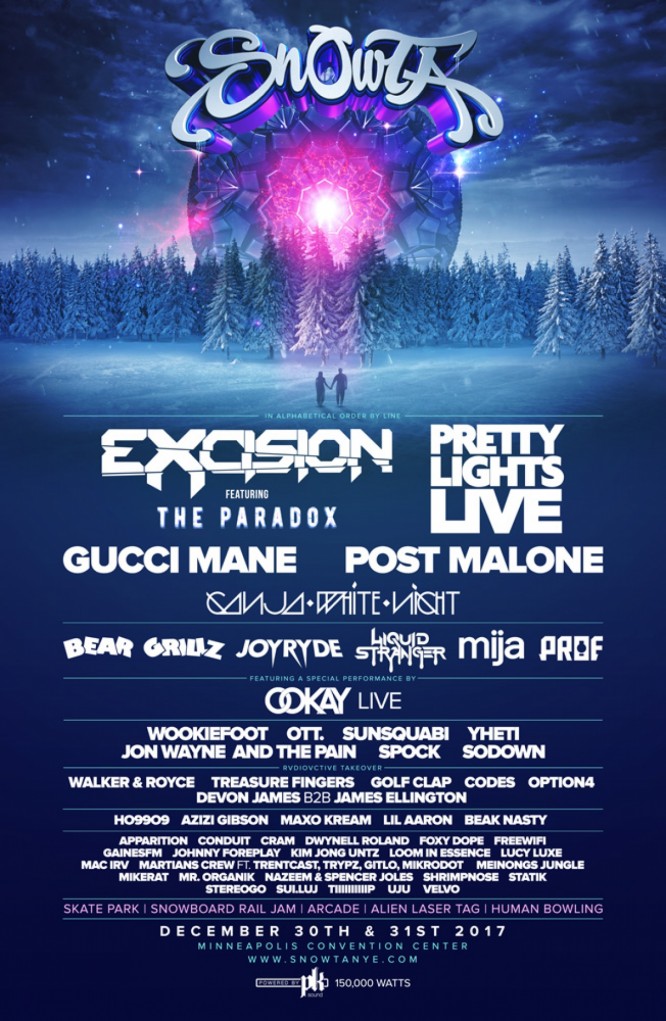 To be held from December 30-31st and with a really promising lineup, the expectations are high. We can't wait to see what goes down at this years Snowta Music Festival. If you're considering to attend the event, you can buy the tickets from here. Till the meantime you can check out Snowta's socials and 2016 recap video below and get to know better what this festival really is about.