Get Your Costume Ready for the Spookiest Lineups this Halloween!
Some people chose to celebrate Halloween by trick-or-treating or costume contests, others, like us, find no better excuse but to get our party on in the name of holiday spirit. Since some rave attire is already pretty costume-like, all you need is a destination and a ticket and you're good to go! Here are the best Halloween spots to get your EDM fix this year.
10. Haunted Fest – Columbus, OH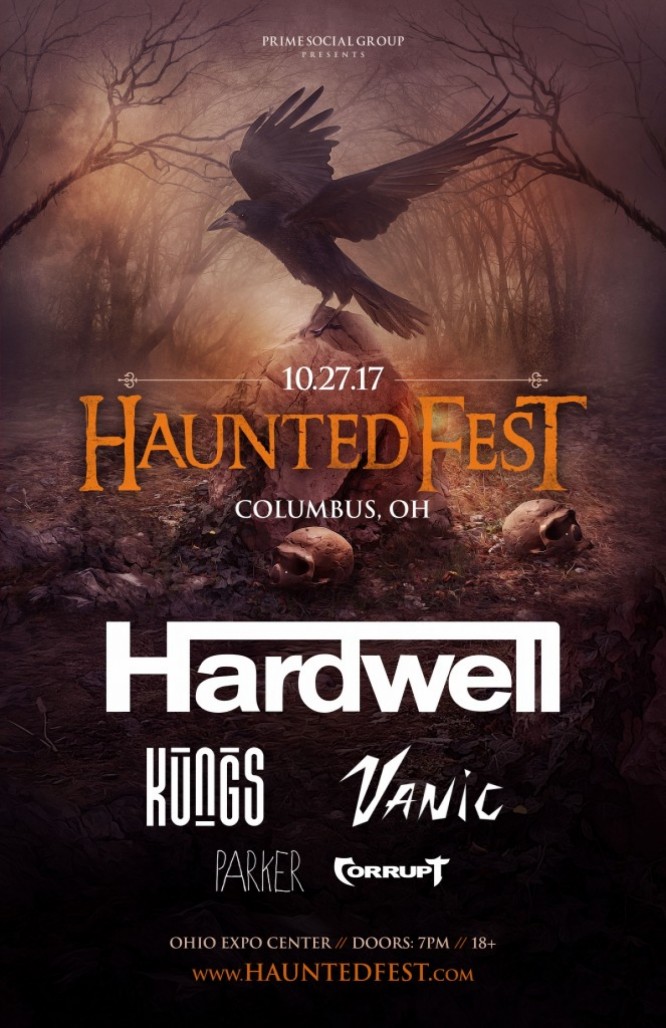 9. Nightmare Festival – Darlington, MD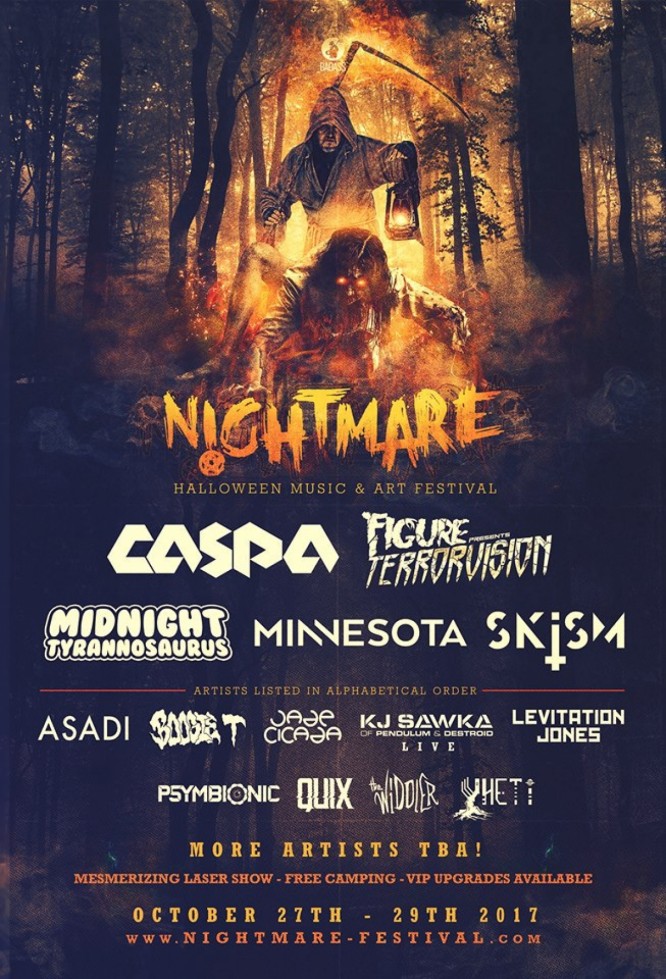 8. Freaknight – Tacoma, WA




7. Wynwood Fear Factory – Miami, FL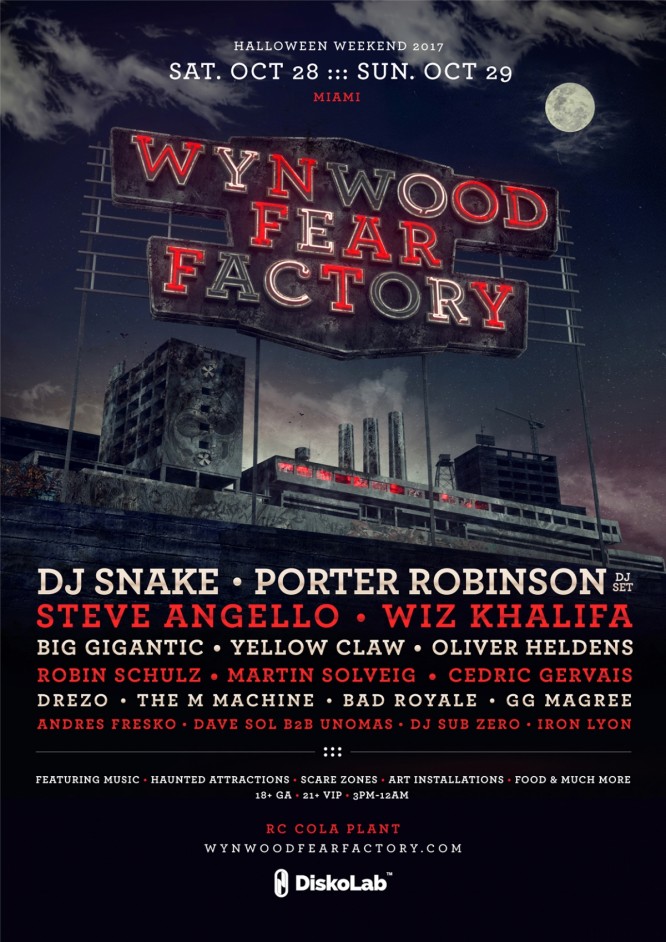 6. RL Grime's Halloween show – Atlanta, GA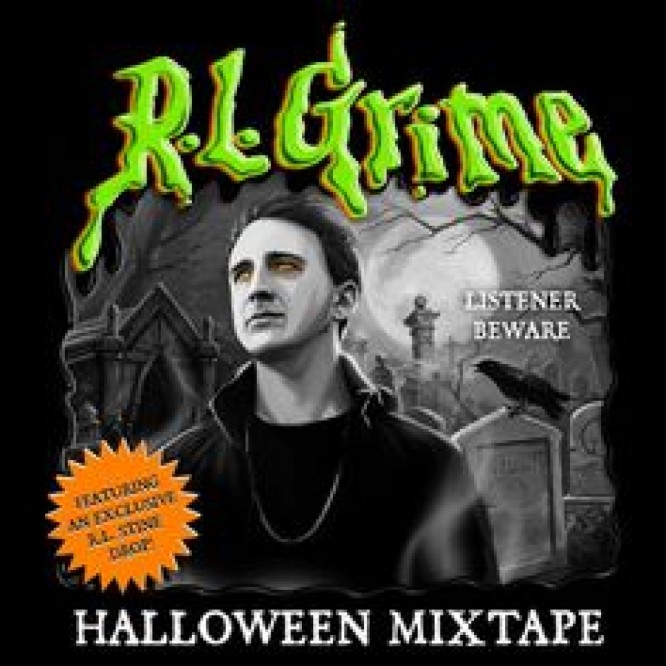 5. Voodoo Music and Arts Festival – New Orleans, LA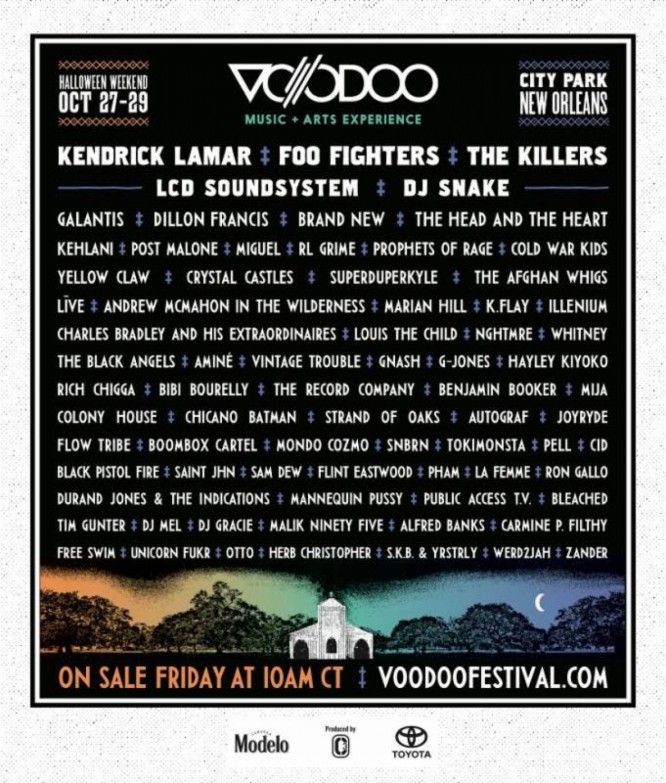 4. Freaky Deaky – Chicago, IL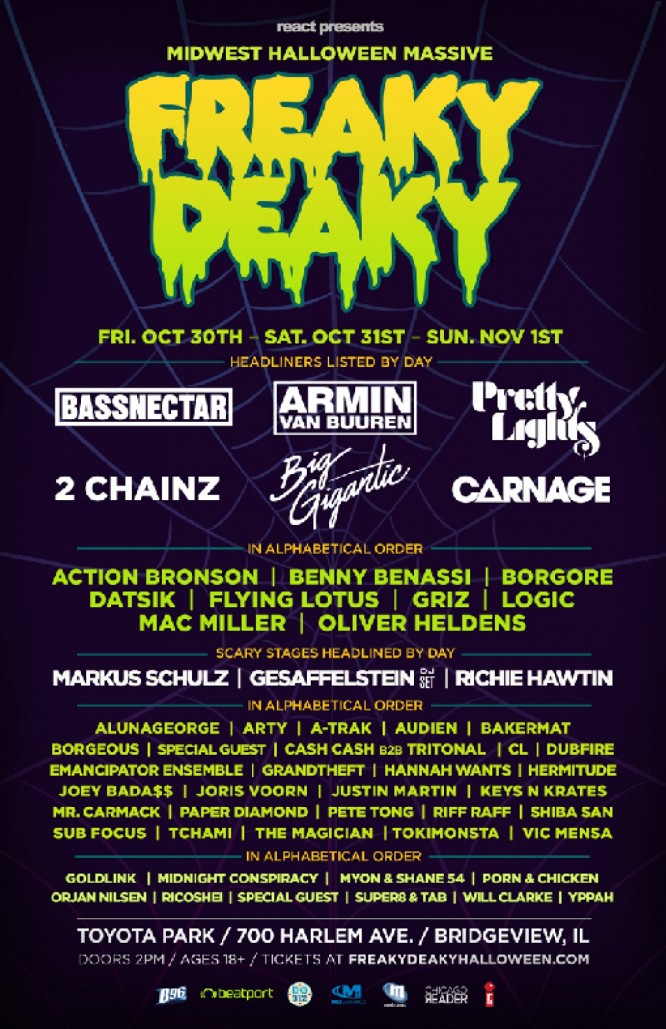 3. Escape Psycho Circus – San Bernardino, CA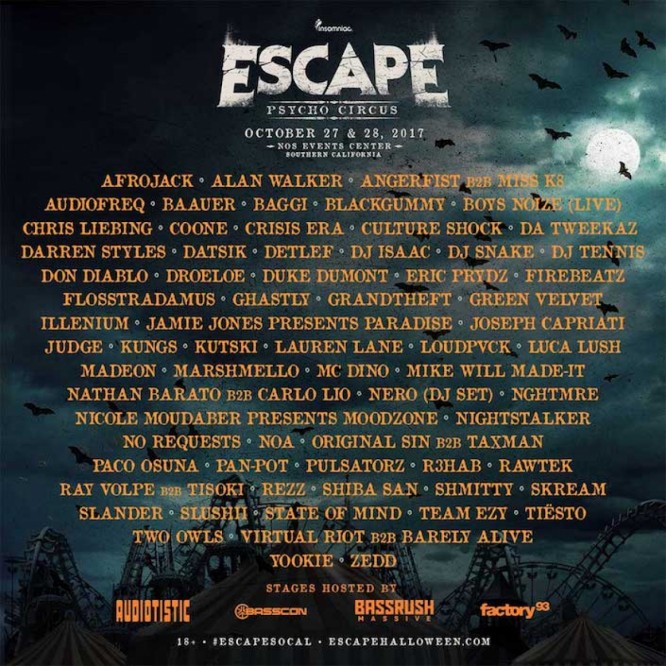 2. Suwannee Hulaween – Live Oak, FL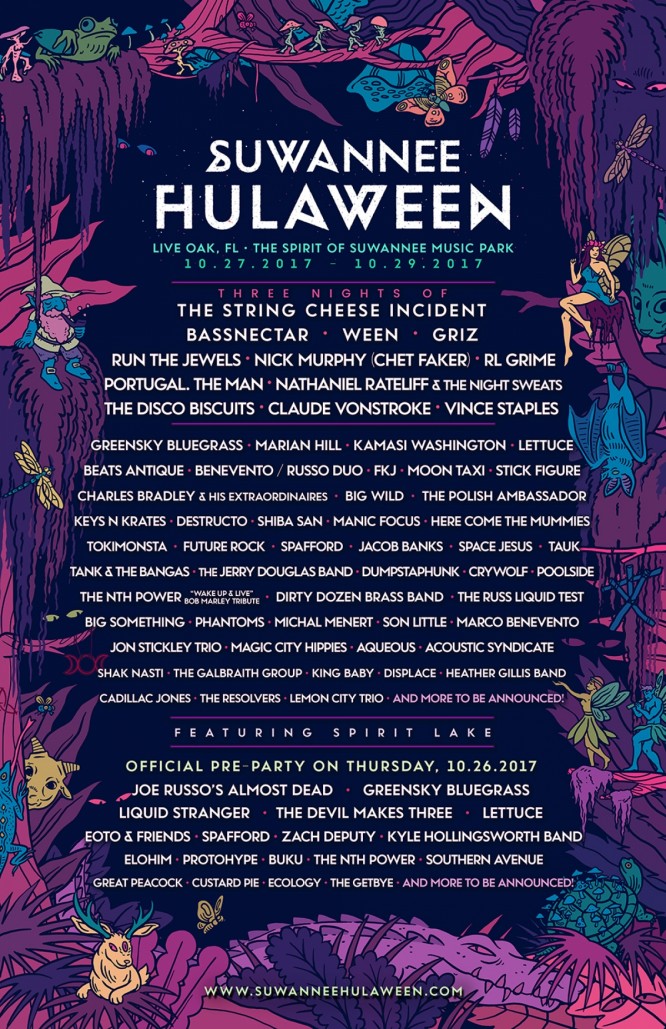 1. Something Wicked – Houston, TX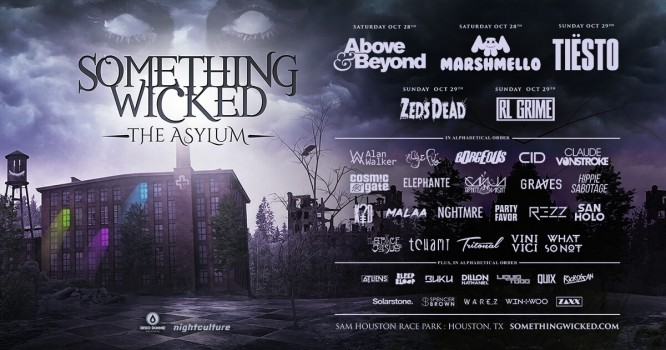 And if you're too busy working for the man and can't get Halloween weekend off, check out this pre-holiday party with Borgore's new sub-label, Fresh Blood in Los Angeles on October 11th!