FISHER Delivers Nothing But Heaters on New 'Oi Oi' EP
Meet Fisher.
He's half of the tech-house duo Cut Snake, an ex professional-surfer turned DJ, and the artist behind "Ya Kidding," arguably Dirtybird's biggest release of the year. Any house head or avid Dirtybird fan has probably heard the track by now, it's fun and bouncy bassline make it perfect for the dance floor. "Ya Kidding" was also one of the most Shazam'd tracks in Ibiza and UK throughout the festival season.
It seems that with all of that hype behind his first release, it'd be hard to top his current standing in the house scene in is his latest release, the Oi Oi EP. Once again, Fisher proves any doubtful critics wrong with the highly-anticipated track "Stop It," played by Claude Vonstroke and other members of the Dirtybird crew countless times throughout this past festival season.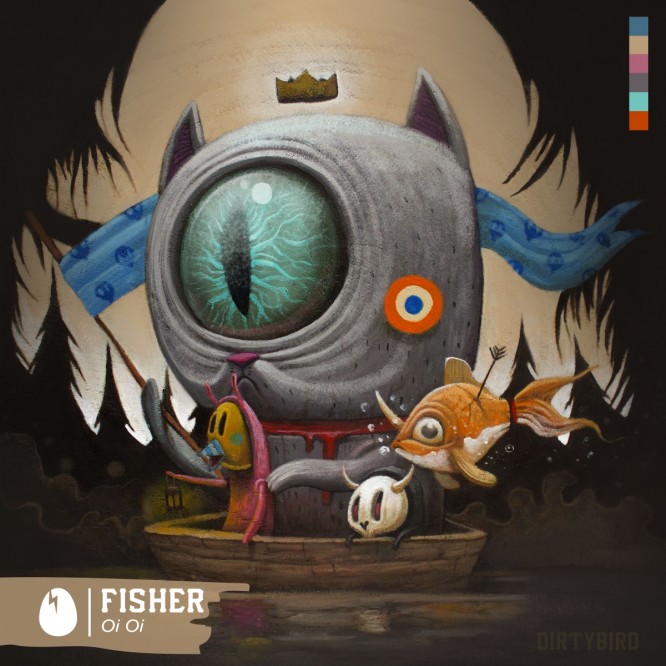 Fisher definitely had a lot of enthusiasm behind the new release:
---
So happy to share my OiOi ep with you all !!! Hope you enjoy the tunes, STOP IT and YA DIDN'T coming in hot LIKE A ROLLER COASTER !!!
---
From hearing only the first few seconds of the bass line in "Stop It", Fisher's indistinguishable sound is heard. The second track on Oi Oi, "Ya Didn't," adds more funk and a big buildup that upholds Fisher's reputation as an epic creative mind. It's safe to say that FISHER's sophomore release will carry its weight just fine and it's fair to say that many wouldn't be surprised to see it top the Beatport top 100 in the near future.