There's Now a Club Where You Can Party in Zero Gravity
If you could dance in total weightlessness, what would that look like?

We might soon have an answer to that question as World Club Dome ups the ante when it comes to experiential music events with World Club Dome Zero Gravity.
Branded as "the smallest club in the world...but the biggest club project in the universe," Zero Gravity is going the extra mile (literally) to take fans in up into the atmosphere to experience a sensation normally reserved for astronauts in training. Launching out of Frankfurt Airport in Germany on February 7th, 2018, Zero Gravity is inviting the talents of Armin van Buuren, Steve Aoki, and W&W to play 90 minutes of deep space bangers aboard a special modified A310 aircraft.
But perhaps the best part of all? You have the opportunity to join them!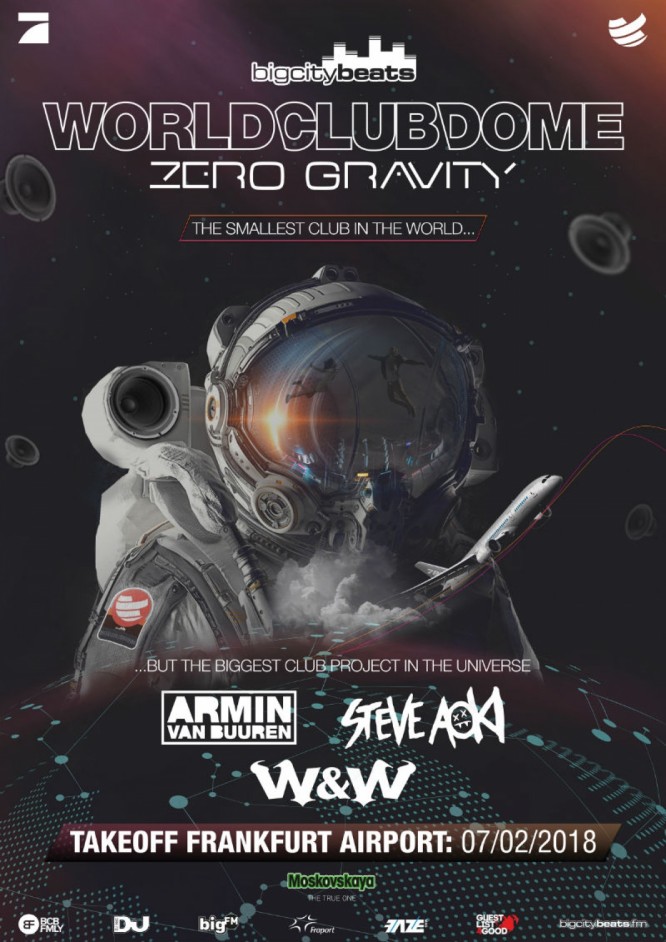 No need to be a card carrying frequent flier, or have a robust bank account to take part in this experience. Zero Gravity is selecting 2 winners from each continent (one male and one female) plus and extra fan from Germany and India to take place in this once in a lifetime experience.
If you have always dreamed of soaring far beyond the clouds to experience complete weightlessness, that may be your calling card to experience Zero Gravity! The rules are simple, submit a 20 second video explaining why you deserve to experience this once-in-a-lifetime event at www.wcdzerogravity.com
World Club Dome is known for it's while clubbing experiences including ICE Club-Train known as "the fastest club in the world" as well as Club-Jet, "the highest club in the world." In 2018, World Club Dome is pushing the boundaries even more with Zero Gravity.