Start Your Weekend Right with Mr. Saturday Night 006 [PLAYLIST]
This week has brought many tough battles along with it, from the vote over Net Neutrality, to harsh winter weather, hectic last minute Christmas shopping, and finals week for many students out there. Now that it's the weekend, its time to relax with a night out on the town. First, lets start off with a drink.

This weeks drink is a winter solstice cocktail. All you need for one drink is:
1 1/2 ounces orange vodka
1/2 ounce orange-flavored liqueur, such as Cointreau
1/2 ounce freshly squeezed lemon juice, preferably from Meyer lemons
Ice cubes
Club soda, chilled
1 mint leaf, for garnish
1 raspberry, for garnish
Combine the vodka, orange liqueur, lemon juice and ice together in a cocktail shaker, shake until well combined. Strain the mixture into a chilled martini glass and add a splash of club soda. Garnish as pleased and serve immediately to make sure it is kept chilled.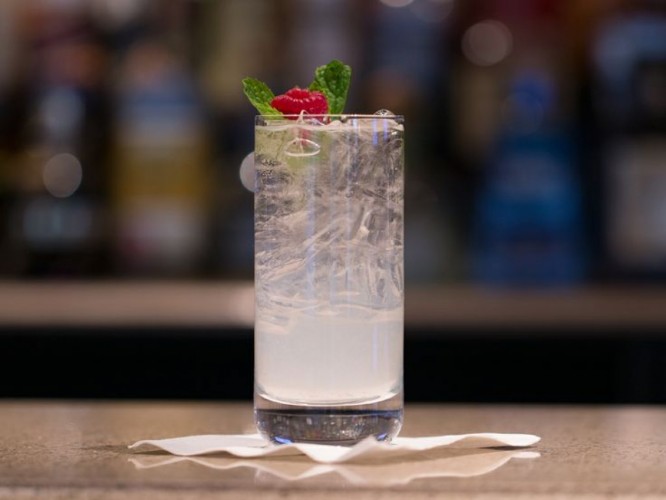 Now that the drinks are flowing to keep you warm, it's time to turn on some tunes. Linked above are 20 of my favorite new releases from this week. From EGZOD to Destructo and Yo Gotti, this playlist has a little bit of different flavor for every kind of listener. Let us know in the comments which tracks are your favorite from this weeks playlist. Cheers!

Playlist curated by Rachel Woods, for more follow Holly Woods.
Recipe and picture by Martha Stuart, find the full recipe here.