Celebrate the Weekend With Mr. Saturday Night [PLAYLIST]
Is it too early to start wearing tacky holiday sweaters? Of course not. So bundle up and grab some friends, it's been a hard week and you deserve to have some fun. Nothing can stop this Saturday night, not even icy roads and freezing temperatures. To warm up a little bit, let's start with a drink.

This week's drink is a pomegranate-champagne punch.
All you need is:
1.5 cups of pomegranate juice
1 cup pear nectar
1/4 cup orange-flavored liqueur (ex: Grand Marnier)
1 bottle of Champagne (750 ml)
Combine in a pitcher (add the Champagne slowly to avoid overflow) and serve over ice!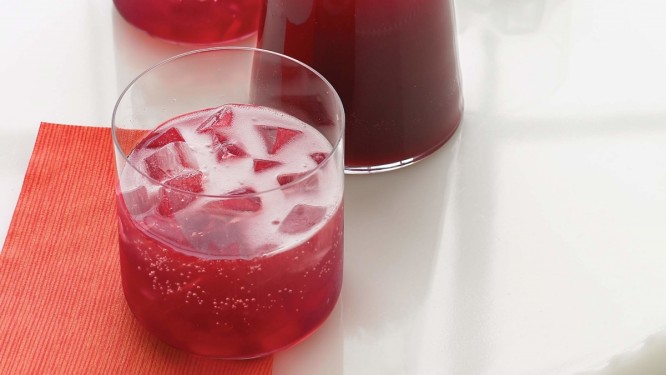 I have picked 20 of my favorite tracks of this week that are sure to perfectly accompany your Saturday night. Now you've got the drinks, you've got the tunes, the rest is up to you. Happy listening!
Recipe and photo courtesy of Martha Stewart.
Playlist courtesy of Rachel Woods. For more follow Holly Woods.