Bring on the Holiday Parties with Mr. Saturday Night [PLAYLIST]
Tis' the season to... turn up? Holiday parties are always fun, but can be a little stressful when it comes to planning. Lucky for you, we're here to take a little bit of the weight off your shoulders. The blizzard cocktail is a perfect blend of whiskey and cream to make the season bright.

All you need is:
1 1/2 ounces Irish whiskey or rum
1/2 ounce hazelnut liqueur, such as Frangelico
1/2 ounce Irish cream liqueur, such as Bailey's
Hot coffee
Dollop of Grand Marnier Whipped Cream
In a coffee mug, stir together whiskey, liqueur, and Irish cream; top with coffee. Garnish cocktail with whipped cream and serve immediately to keep hot.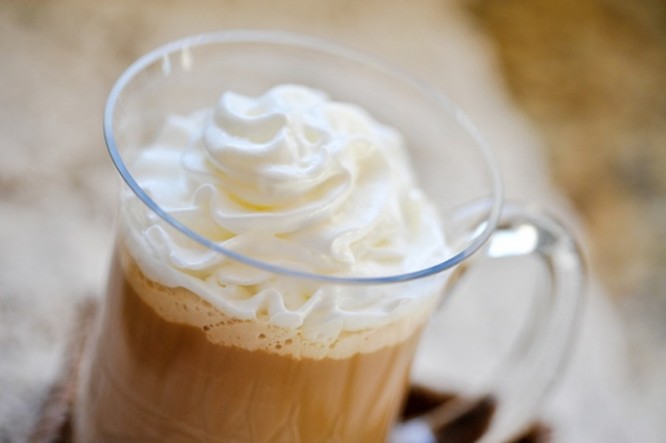 Now it's time to break out those tacky sweaters and bring on the dance moves. Whether you're gathering around the tree, kicking it with your family, or planning a Christmas night out, take these 20 tracks with you wherever you go! This is no "Frosty the Snowman", not even close, but we guarantee you'll like what you hear.

Playlist curated by Rachel Woods. For more follow Holly Woods.
Recipe courtesy of Martha Stewart. Photo courtesy of Katherine Schwarzengger