Autograf Releases Melodic Slow Jam with "Nobody Knows" [LISTEN]
Today marks a big day for Chicago based DJ trio, Autograf who have just released a new track titled "Nobody Knows" feat. WYNNE. "Nobody Knows" marks the first of several new original tracks of that will be releasing over the next few months.
This tune is a perfect slow jam, that echoes their earlier material while hitting a more deep and mysterious note than usual. The vocals performed by WYNNE are the perfect element to tie together the heartfelt symphonies with soothing, whimsical lyrics. The band plans to officially premiere this new single during their performance at this year's upcoming Coachella
Besides working on this series of new music, Autograf has spent the majority of 2016 on the road playing their live, multi-instrumental show for fans all over the world. You can expect big things from the trio in 2017, who will soon be designing an art installation for W Hotels to be displayed in the main windows of the New York City location. This shouldn't be too much of a challenge for the group who designed and built the lighting rig used in their most recent US tour. Autograf is also taking the time to promote their new streetwear line By Autograf which aims to show off the group's taste in art, fashion, and music.
Catch Autograf as they criss-cross the globe for their upcoming spring tour!
February 11th, 2017 - Hornblower Boat Party, San Francisco, US
February 24th, 2017 - Envision Festival, Uvita, CR
March 17th, 2017 - MO Bar, Hongkong, HK
March 18th, 2017 - Garden Beats, Singapore, SG
March 19th, 2017 - Kolour In The Park, Bangkok, TH
April 8th, 2017 - Music Motion, São Paulo, BR
April 15th, 2017 - Coachella, Indio, US
April 19th, 2017 - SLO Brew, San Luis Obispo, US
April 22nd, 2017 - Coachella, Indio, CA
April 29th, 2017 - Ministry Of Sound, London, UK
May 6th, 2017 - Razzmatazz, Barcelona, Spain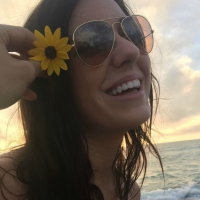 Rachel Woods
My hobbies include long walks to the main stage, pretending I know how to shuffle, and searching the Internet for sick new drops.