Spotify Befriends Katy Perry in Quest to Win Artists' Favor
Summary/Commentary:

When you're competing with Apple and Tidal over exclusive releases, you've got to get creative to attract artists. Spotify lures in Katy Perry by leaning on its listeners to help ink exclusive deals with big acts. Will electronic musicians be next?

This article originally appeared on Bloomberg
Fans of pop star Katy Perry woke up Friday to an e-mail on their smartphones: Her new single, "Chained to the Rhythm," is available for streaming.
They got another reminder when they logged on to Facebook, where Perry is liked by more than 70 million people. As if that weren't enough, Los Angeles and London fans on their daily commutes were greeted by billboards.
The best part for Perry? It's all free. Spotify Ltd., the world's most popular paid music service, will run a months-long promotional campaign leading up to the summer release of Perry's fifth studio album, her first since 2013's chart-topping "Prism." The company's marketers will continue to work with the singer to prove they can help sell records and concert tickets better than any radio station or rival streaming service.
"They were the ones who said, 'We want to make this a big part of what we're doing, we want to give you every level of support,' " said Martin Kirkup, a partner at Direct Management Group, which represents Perry. "We didn't ask for a billboard. They offered it."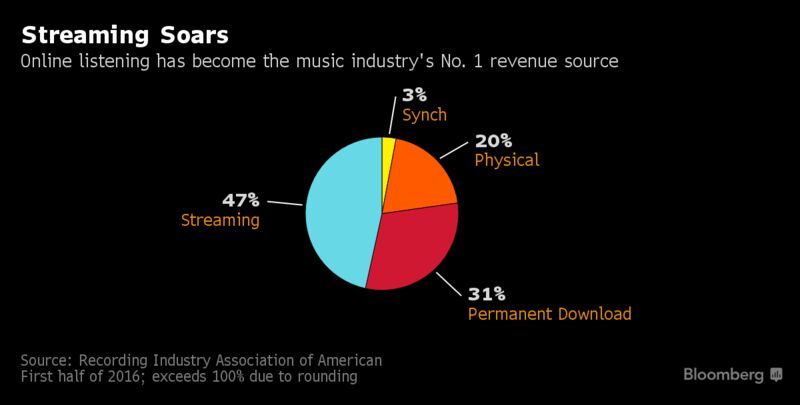 Stockholm-based Spotify has been criticized by artists in the past over the royalties it pays and the use of their music on its free tier -- Taylor Swift famously refused to offer her new album on the service in late 2014. Amid the sparring with record labels and preparations for an initial public offering, the company spent the past year building teams and services to improve its relationship with the industry.
"We've done a lot of thinking about how to position ourselves and be a better partner to the artist," Stefan Blom, Spotify's chief content officer, said in an interview. "We didn't have an artist marketing team before, and we have that now. That was a direct consequence of dialogues between Troy and I, and with artist managers and labels.