10 EDM Events for Raving with Your Bae on Valentine's Day
Many have a love-hate relationship when it comes to Valentine's Day, but we're here to make it better. We have compiled some of the best events to take your significant other or yourself and your crew to celebrate Valentine's Day your way. Since the heart-filled holiday is on a Tuesday this year, we've compiled events for the weekend before and after.
CRUSH Dallas Feat. Yellow Claw, Keys N Krates & More
Grab your crush and hit the dancefloor at Inscomniac's CRUSH event at the Southside Ballroom in Dallas. This lineup is stacked with top-tier talent from Yellow Claw and Keys N Krates to Carlyle and Cheat Codes.

Tickets: concerts.livenation.com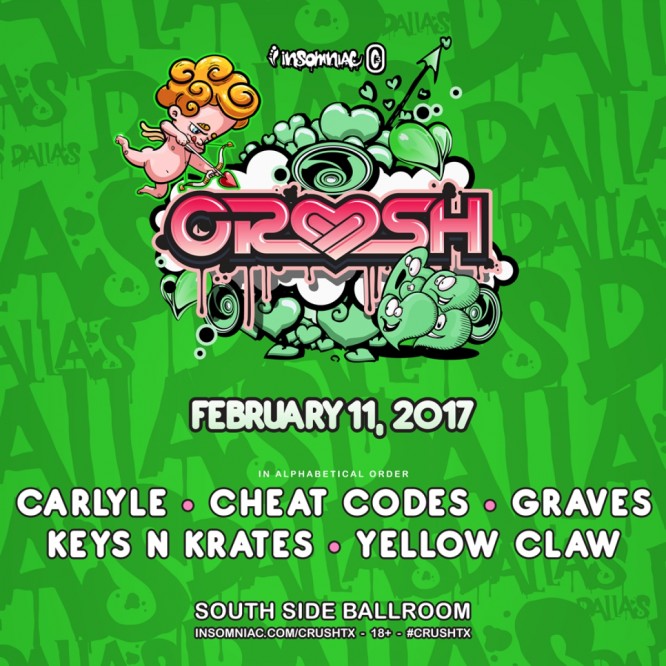 CRUSH SF Feat. Afrojack, Wiwek & More
Insomniac is making sure San Francisco fans have a chance to get down on the dancefloor with their crush. Afrojack, Wiwek, Illenium, Shaun Frank and more will be taking over the Bill Graham Civic Auditorium for CRUSH SF on February 11, 2017.

Tickets: insom.co/CrushSF_Tix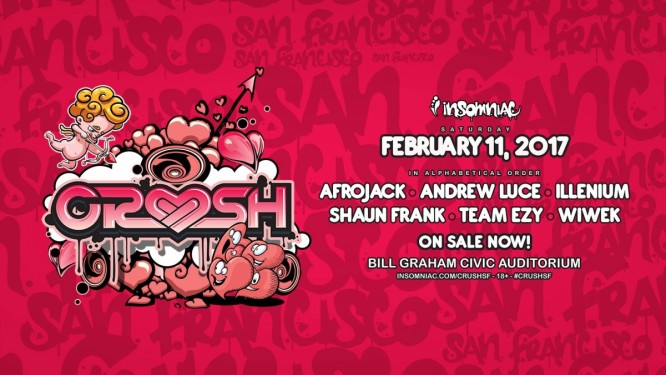 CRUSH So Cal Feat. Afrojack, Slander, Goldfish & More
Don't worry So Cal, Insomniac's got you too! So Cal fans will be able to bring their bae's to the Nos Events Center for a night of raving with Afrojack, Slander, Goldfish, Peking Duk and more.

Tickets: insomniac.frontgatetickets.com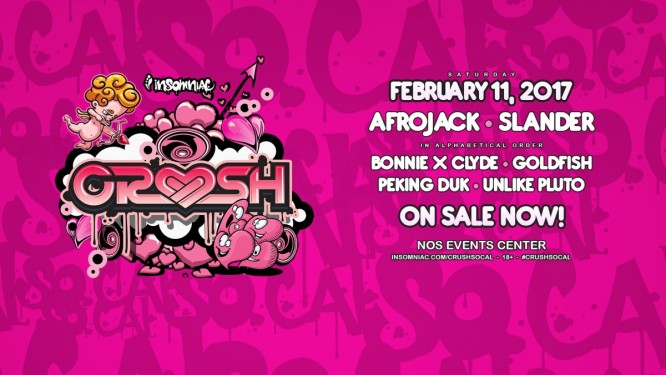 CREAM @ Numbers (San Diego, CA)
San Diego's premier underground electronic music event for the LGBTQ community in Hillcrest San Diego is throwing a party called CREAM on Saturday, February 18th. The event will feature live theatrical performers, audio and visuals and a vegan donut dance party. They'll be celebrating every type of electronic music from ridden to techno. Check out full event information and tickets below.

Tickets: eventbrite.com




Matoma - Party At Your Place @ Terminal 5 (NYC)
Catch Matoma and friends at the Party At Your Place tour stop in at Terminal 5 in NYC on Saturday, February 11th. The event is actually close to sold out, so grab the last few tickets while you can below. If you don't get your hand on any in time, there's always next weekend at Terminal 5 with Borgore.
Tickets:
terminal5nyc.com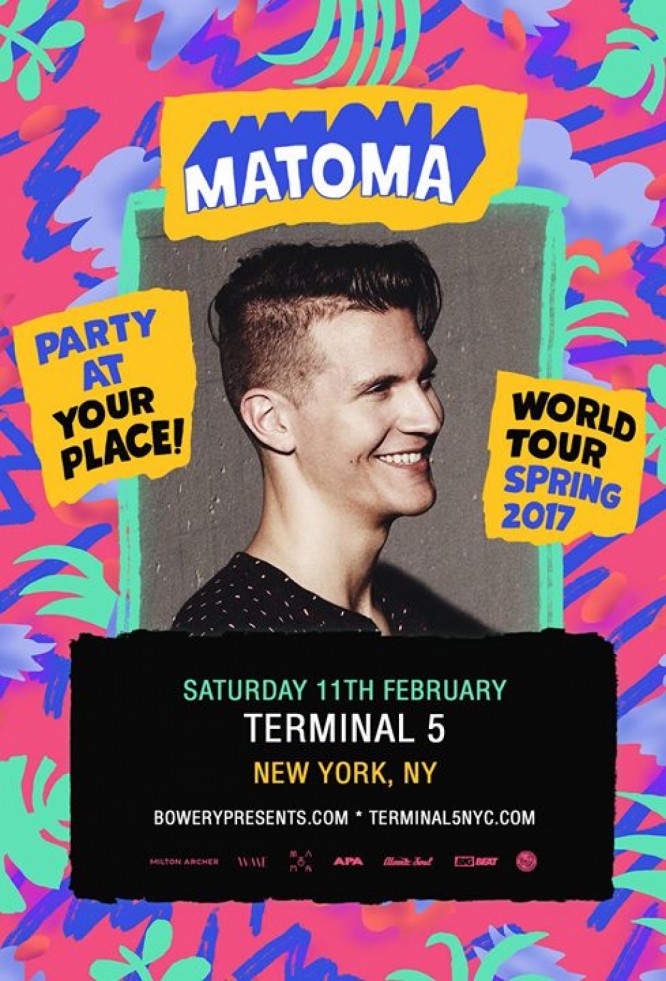 Borgore @ Terminal 5 (NYC)

The weekend after Valentine's Day on Saturday, February 18th, you can catch Borgore at Terminal 5 in New York City. Get down with up to 3,000 of your closest friends and wash away any Valentine's Day after pains with the rush of bass. Catch New York's own Prince Fox and Ray Volpe who will warm up the sate after doors open at 8pm. Tickets are available below.
Tickets: axs.com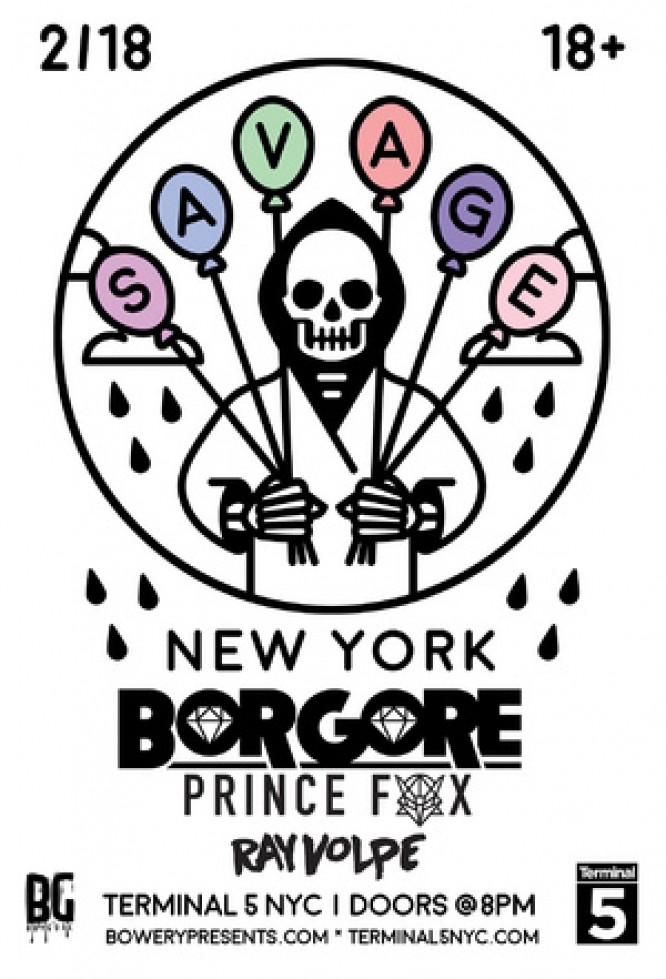 JAUZ with Aazar at the Ogden Theatre (Denver, CO)
To our underage friends near Denver, you can catch JAUZ with Aazar, AViVA and Covex at the Ogden Theater. The event is 16+ and is a great way to kick off Valentine's festivities. Full ticket and event information is available for Jauz and friends in Colorado below.
Tickets: songkick.com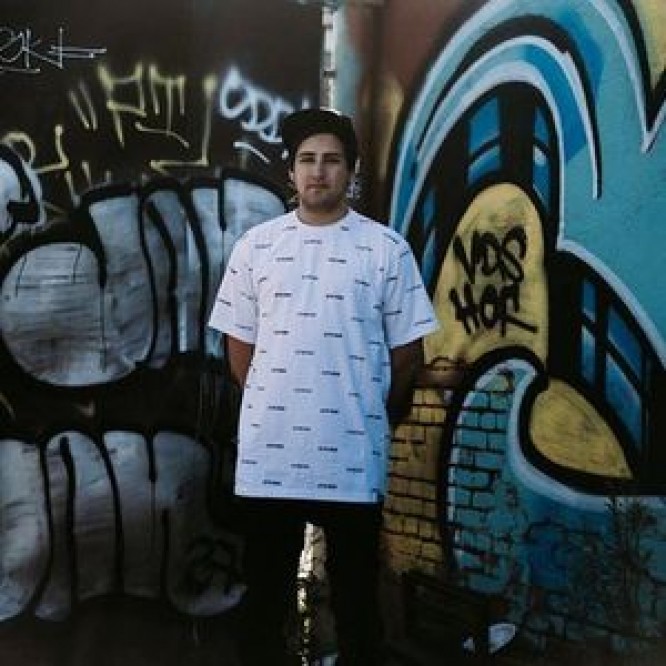 SAVOY @ the Ogden Theatre (Denver, CO)

Denver will also have a killer post-Valentine's weekend show with Savoy, Puppet and Blair so you can rock out at Ogden again on Saturday, February 18th . This is another 16+ event and the show will start around 9pm.
Tickets:
tickets.axs.com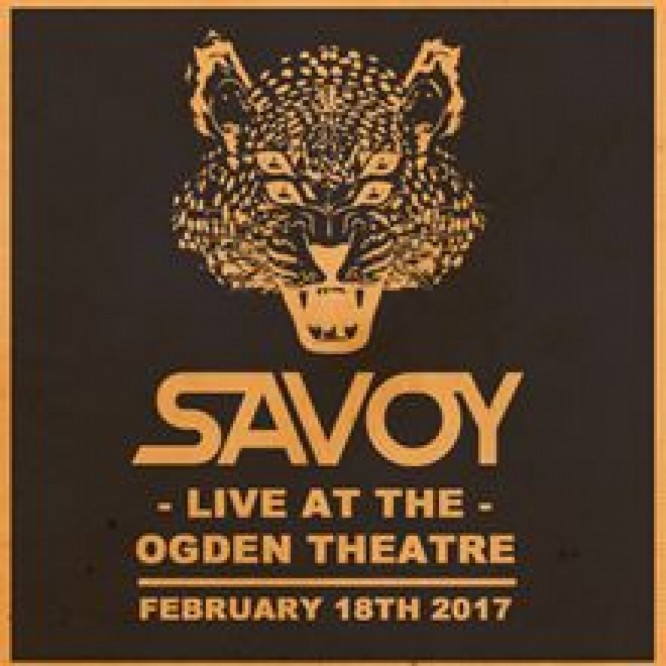 Tchami @ Playstation Theater (NYC)

Tchami brings his Church on the Prophecy tour to NYC on Saturday, February 18th. Doors open at 10:00 PM. Get deep and dark with your Valentine as Tchami takes you on a journey. There's also an opening set with fellow french producer Mercer! Full ticket and event info is available below.

Tickets: tchami-prophecy.com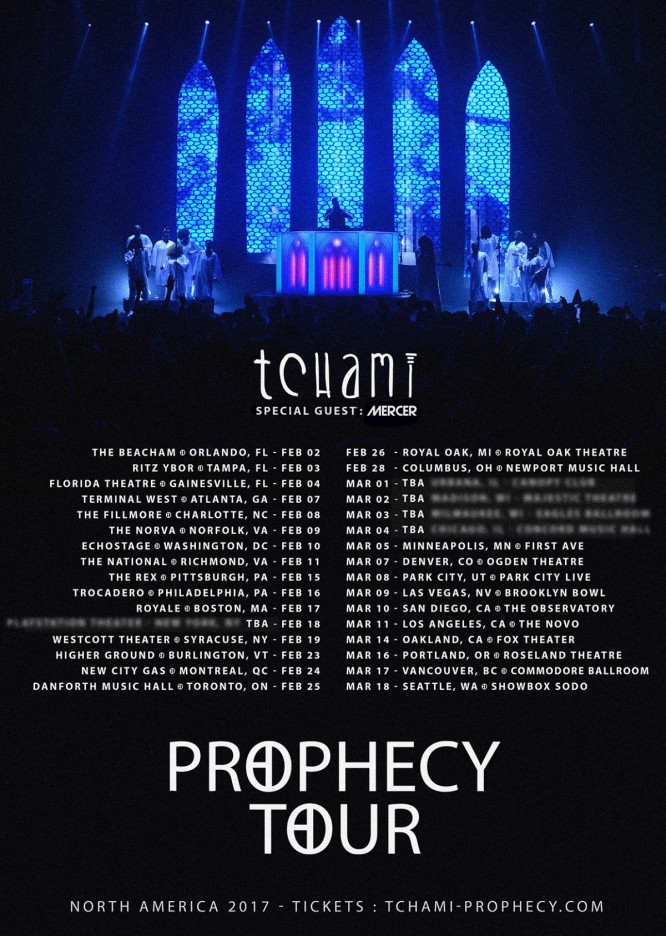 USC Loves You with DVBBS @ Showbox SoDo (Seattle, WA)
Seattle will get the best of both worlds this weekend with DVBBS and Krewella's old producer mate Rain Man. Why not get your self a partner in crime that's up for hitting both? There will also be a ridiculous number of opening b2b sets! The event goes down Saturday February 11th, 2017. Check out full event and ticket information below!

Tickets: tickets.axs.com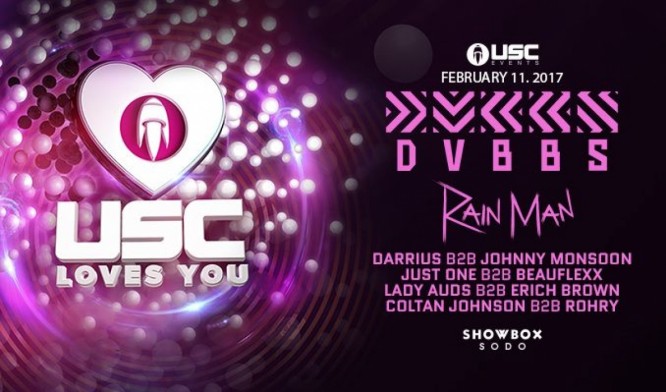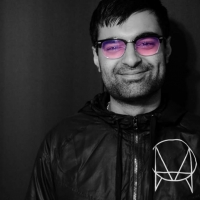 Harvit Gill
Toronto's very own, but my home is a festival near you. I'm a writer of all types and a man with too many hobbies. Creativity is life and I'm just a human. Being. Follow me on socials for new music or just to chat.