WayHome Music Festival Releases Line Up Through Poloroid Hints
The WayHome Music & Arts Festival that takes place each year in Ontario, Canada recently released some Polaroid photos, which were in fact clues to the festival's final line up. This engaging game created a lot of speculations on a potential line up. WayHome hired 5 well respected international photographers to produce cryptic photo's that represent each artist on the line up. The photographers behind the clues are Pooneh Ghana, Emily Soto, Faith Silva, Rick Clifford and Mitch Brown. The photos have been sent to 950 different festival fans and media outlets. 25 photo's were released online for everyone.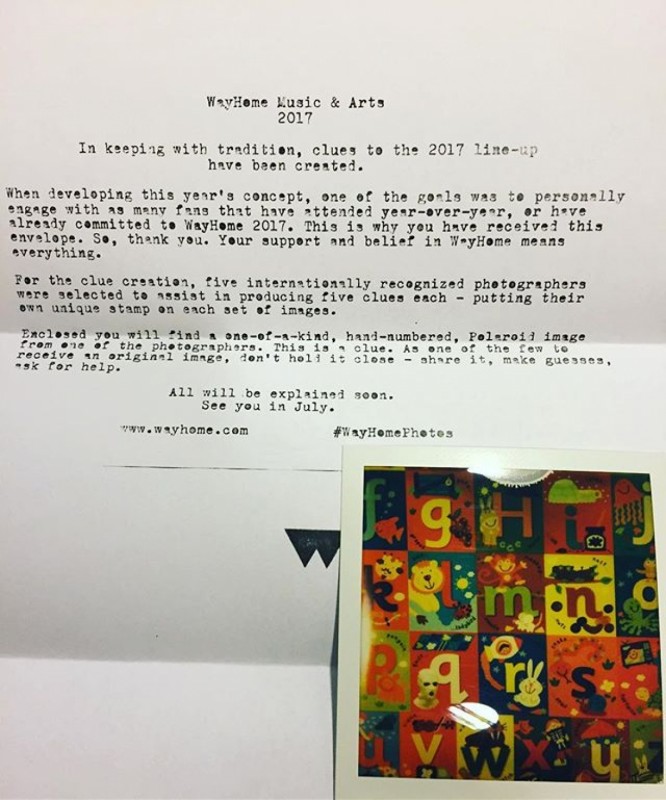 This is a unique way to release a line up and kudos to WayHome for getting everyone involved. Try your hand at guessing what the cryptic clues could mean, follow the link to view all of the 25 WayHome Festival Artist Clues for 2017.
Below you can see an example of one, which we are guessing is Justice based on the Cross on fire, which represents their logo and also their new track "Fire" from the "Woman" album.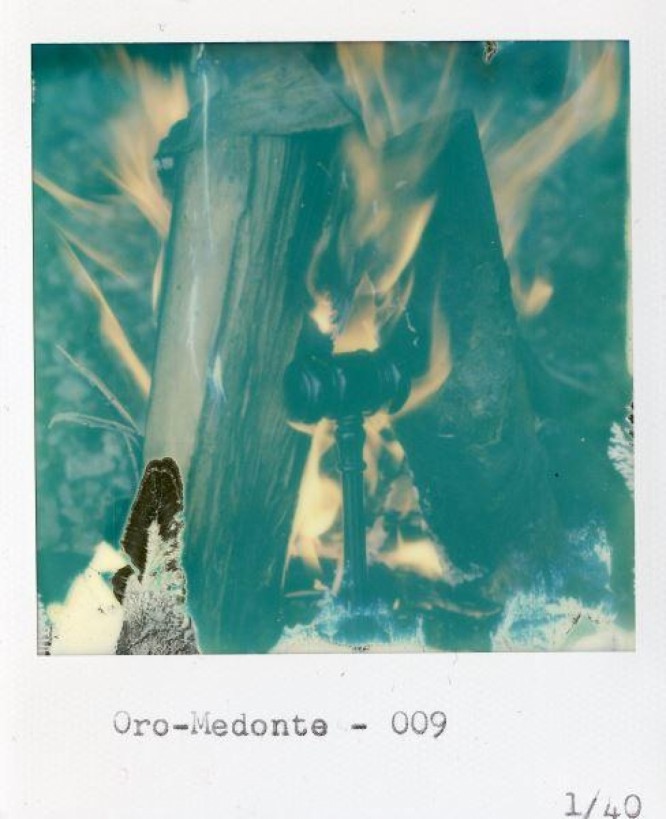 People have been using the hashtag #WayHomePhotos to speculate what the final line up could be and fans have really come together to produce some solid guesses. The reddit community dedicated to the festival has come up with these guesses so far: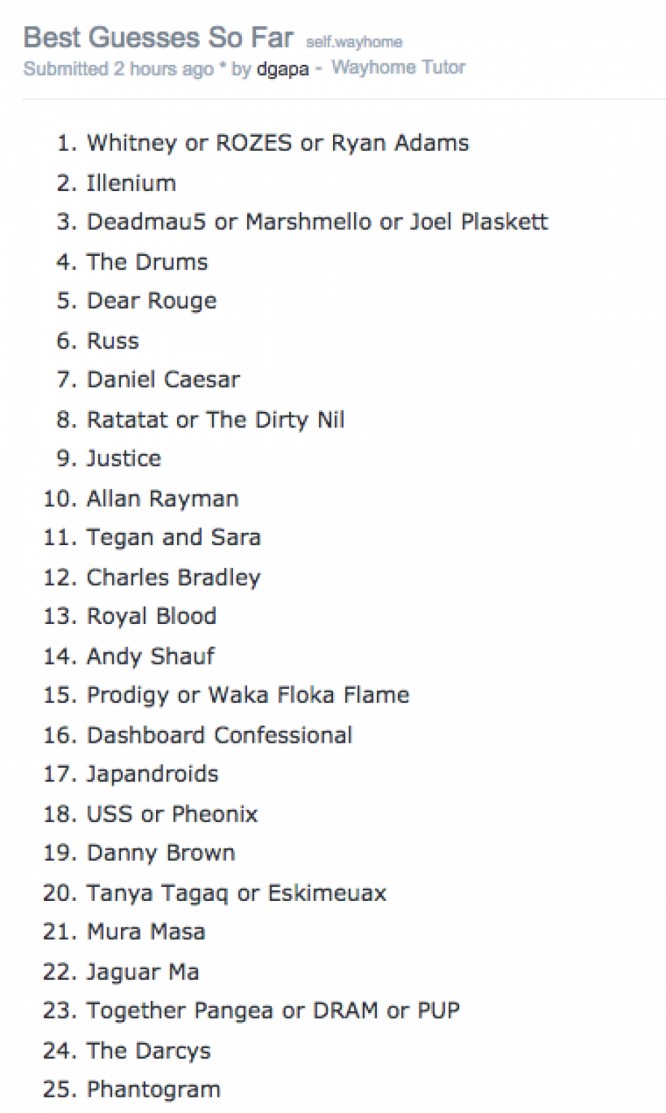 If these guesses hold true, a line up with Justice, Deadmau5 and Phoenix will bring a much needed diversity compared to most music festivals in Canada. WayHome Festival is only in it's 3rd year and already has become one of the biggest reoccurring festivals in the country. WayHome Festival takes place July 20 - 20, 2017. For more information of WayHome, visit their site below.
UPDATE:

Rumor has it that a member of a competing festival confirmed that the headliners are to be Imagine Dragons, Franks Ocean and A Tribe Called Quest. Normally we wouldn't discuss rumors, but then this poster appeared online with what appears to be the full line up for the festival. As of right now this lineup is unconfirmed, but the clues to match up fairly well. We'll get full disclosure on Monday when WayHome announces their full-lineup . Take a look at the potential leak below.