Jauz Premieres Unreleased Crankdat Collab, Gears Up for Detroit Show [WATCH]
Jauz has been spitting hot fire so far on his current North American tour, just recently selling out a 2-night run at Denver's Ogden Theater.
The young producer packed the room with his high energy sound and shared a treat with the lucky audience who witnessed Jauz perform his unreleased collab with Crankdat. Lucky for you, EDM.com was in attendance and caught the upcoming release on video to share with Jauz fans across the country.
After taking over the Rocky Mountains, Jauz is heading to the Midwest to share his eclectic beats with fans from the Motor City at the Royal Oak Music Theater.
Jauz, aka Sam Vogel, shared a few words with us about his excitement about hi upcoming Detroit performance:
"I love Detroit. The energy there is like nothing else and I am so excited to make new memories and create new stories on this run. IDK what it is ... I just have a feeling something super crazy is going to happen at this show"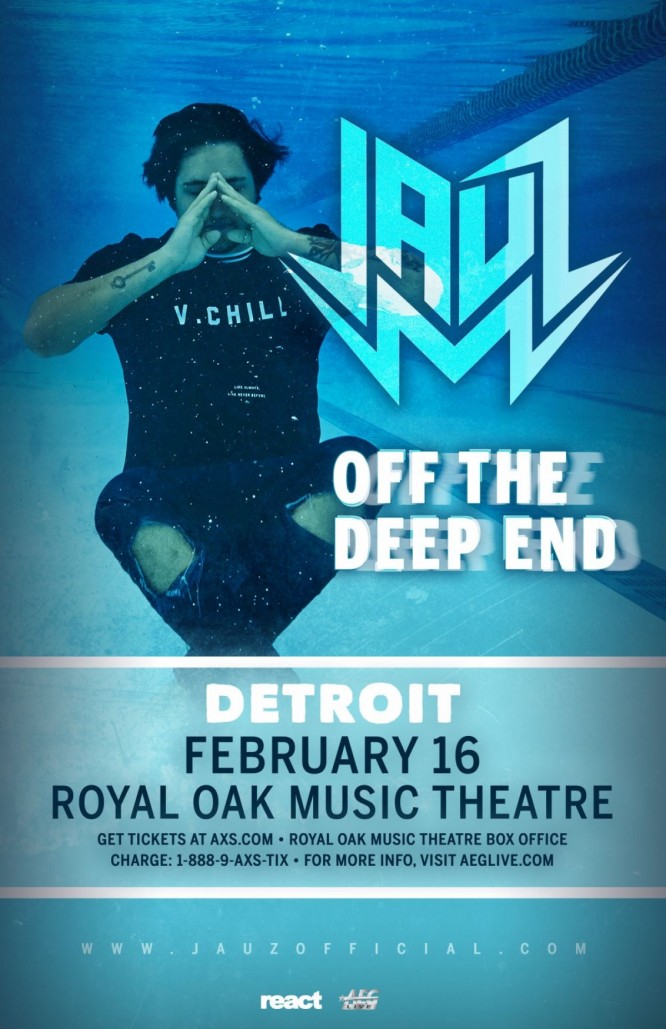 Jauz has had an exciting tour so far, including surprise celebrity appearances from Steve-O and Too Short.
Catch Jauz at Royal Oak Music Theatre this Thursday, February 16th, and don't miss Jauz when he hits your city on the last leg of his Off The Deep End Tour!
2/16 - Royal Oak Music Theatre - Royal Oak, Michigan
2/17 - Skyway Theatre - Minneapolis, Minnesota
2/18 - Omnia Nightclub - Las Vegas, Nevada
3/2 - Time - Santa Ana, CA
3/3 - Terminal 5 - New York City, New York
3/4 - Echostage - Washington D.C.
3/10 - BUKU Music & Arts Festival - New Orleans, Louisiana
3/11 - The Tabernacle - Atlanta, GA
4/22 - Athens, OH