Deadmau5 Shares Release Date for His Upcoming Album, 'Stuff I Used to Do'
Late last November of 2016, Joel Zimmerman aka deadmau5, began hinting about a pet project which would follow the release of his December album 'W:/2016Album/'.
Now, after much anticipation, deadmau5 has finally shared details about the upcoming album's release date. On February 10th, deadmau5 announced through the Mau5trap Instagram account that his album 'Stuff I Used to Do' will be released on February 24th.
The 20-track collection will include remastered hits from deadmau5's early career spanning through 1998 to 2007. The new album will also include new unreleased tracks as well as older songs such as "Creep". It has been reported that the new album will be released as a free download. You can check out the seven-hour live stream below, to get a vibe of what will be on the new album. Get ready to hang back and watch while Deadmau5 remasters old track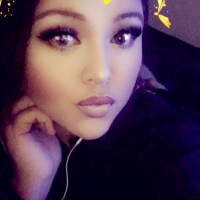 Gabrielle VanGenderen
Born and raised around music. Aspiring DJ. Writer by day, raver by night! I like to Keep it Mello.