Think You've Got Good Taste? We Want YOU to Write for EDM.com [OPEN POSITIONS]
You like good music; we like good music. We should end up happily ever after, right?

At EDM.com, what we really like are motivated hustlers that are passionate about the electronic music industry and are eager to get their hands dirty. We're looking for wordsmiths of all experience levels to join our team of contributing writers looking to dig deep into the nuances of electronic music to deliver cool and engaging content.
We want you to show off your stellar taste in music by curating weekly playlists in your favorite genre, interview up and coming artists before they bust through to the big leagues, and obsessively refresh your Twitter feed to find the up-to-the-minute breaking news!
Think you can handle that? Read on to learn how to apply for a position that will help you develop cool-kid cred while giving you relevant professional experience in the music industry!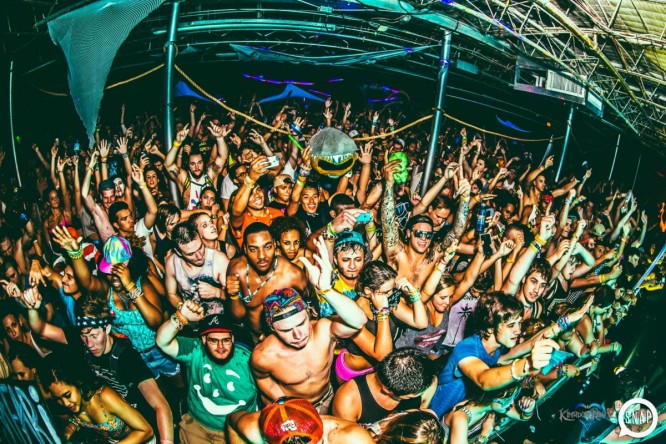 Who you are:
• You're obsessed with electronic dance music. You've got a pulse on the hottest rising stars and the obscure bedroom producers.

• You know the difference between dubstep and drumstep and understand why people get insulted when future house gets mislabeled as deep house.

• You're a tastemaker. You don't need someone to tell you that something is going to be the next big trend. You've already been on it for months.

• You obsessively search for the hottest new releases in electronic music. You're always refreshing your Twitter feed and have a catalog of music publications that you regularly read to get the latest scoop on what's happening in the world of dance music.

• You've got a knack for constructing sentences in a way that is both grammatically correct and engaging to readers.

• You're self-motivated and eager to get your hands dirty. You rise to the occasion each and every day and are always looking for new opportunities to get more involved.

• You're coachable and willing to accept constructive criticism for self-improvement.

• You don't have a big ego. There's no need to flex on us; we know that you're cool already!


What we're looking for:
• Contributors who can commit to delivering minimum 3 articles per week for at least 6 months. You've got this. We only expect each article to be 150-300 words.

• Weekday and Weekend contributors – your schedule is entirely up to you!

• Gung-ho individuals with some experience in journalism, interviewing, or broadcasting. (If you don't have this, no worries! We'll teach you!)

• College students or young professionals looking to gain relevant working experience in the music industry.

• Writers who are comfortable working remotely. You will need to have a reliable computer and internet connection for this role.


What we offer:
• Professional work experience in the music industry. Whether you're a college student looking to brush up on your skills before graduation or are a young professional looking to develop your portfolio, we can help you get started!

• Opportunities to network. Build up your industry contacts by working directly with PR agents, management, and artists.

• Oh yeah, did we mention opportunities to attend concerts and festivals FOR FREE?