Calvin Harris Officially Announces over 10 New Tracks Coming out in 2017
Fans from all over the world showed excitement when Calvin Harris teased his new collab with Frank Ocean on Snapchat a few weeks ago. He recorded a short teaser of a new song while driving around and enjoying a beautiful day in Los Angeles. All social media outlets were flooded with great responses and anxious fans waiting for a release date.
At the time, we were just hoping for one new Calvin banger, but he has now announced that he has over 10 new tracks in the works, projected to release sometime this year. Oh and to make it even better, he announced online that he will be working with some of the "greatest artists of our generation". This is definitely something that we need to prepare and get excited for.
He took these matters to Twitter, claiming that "In 2017 I'm making music to make your soul happy !!!!". This tweet is all the more exciting because Calvin Harris isn't exactly the Marshmello of social media. Mostly his account stays pretty low key, posting only on the occasion about pretty significant news. He Tweeted that this music will be "Not feel good music. Feel INCREDIBLE music".
With already a few worldwide mega-hits under his belt like "How Deep is Your Love" and "This is What You Came For", we here at EDM.com expect nothing less for these brand new tracks. We're excited to listen, and he's reportedly very excited to share it with you. Keep an eye out for these new releases, hopefully releasing in the upcoming months of 2017
H/T:EDM Sauce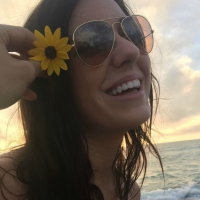 Rachel Woods
My hobbies include long walks to the main stage, pretending I know how to shuffle, and searching the Internet for sick new drops.