Galantis Releases new Single and Lyric Video, "Rich Boy" [LISTEN]
Swedish dynamic duo, Galantis, followed up their wildly popular single "No Money" with another high energy tropical tune all about the dollar bills, called "Rich Boy".
This song was released with an official lyric video just a few days ago through Big Beat Records, and the timing could not have been more perfect. With spring break is just around the corner, this new track is the perfect theme song for all of your upcoming vacations and endeavors. This new release follows in the steps of "No Money" as an upbeat anthem that makes this song the perfect addition to summer festival soundtracks. Galantis will soon kick off the festival season with upcoming performances at Ultra Music Festival and Coachella, and there's no doubt that "Rich Boy" will be a crowd pleaser at these two world-class music festivals.
Galantis has created some of the most iconic songs in EDM and festival culture, including dance anthems "Runaway (U & I)", "No Money", "Peanut Butter Jelly", and their most recent single "Love On Me". Christian Karlsson and Linus Eklöw, the collaborative talent behind this duo, have been recognized globally with multiple awards, chart toppers, and record breaking streaming numbers. "No Money" has become their biggest success thus far, with a total of over 568 million streams worldwide and reaching Top 10 on iTunes in over 43 countries. Galantis have also been raking in awards with P3 Gold Awards "Best Dance Act" and SKAP Award's "Producer(s) Of The Year". With all of this success under their belt, we have no doubt that this brand new release, "Rich Boy" is going to be another huge hit. Check out "Rich Boy", the sister song to "No Money", below:
Catch Galantis when they hit you city this spring!


Feb 25 - Rio de Janeiro, Brazil- CarnaUOL (BRAZIL TOUR)
Feb 26 - Florianopolis, BR, Brazil- P12 (BRAZIL TOUR)
Feb 26 - Belo Horizonte, MG, Brazil- Mirante Olhos D'agua (BRAZIL TOUR)
Feb 27 - Sao Paulo, Brazil - LAROC (BRAZIL TOUR)
Mar 12 - Mexico, San Jose Del Cabo - Cab Music Fest
Mar 25 - USA, Miami FL - Ultra Music Festival
Apr 6 - USA, New York, NY - Hammerstein Ballroom
Apr 7 - USA, New York, NY - Hammerstein Ballroom
Apr 14 - Canada, Vancouver, BC - Seasons Festival
Apr 16 - USA, Indio, CA - Coachella
Apr 23 - USA, Indio, CA - Coachella
Apr 29 - Japan, Tokyo - EDC Japan
May 6 - USA Atlanta, GA - Shaky beats
May 7 - USA, Todd Mission, TX - Middlelands
May 20 - MX, Jalisco - Revolution Fest
June 17 - USA Dover, DE- Firefly
June 22 - Denmark - Tinderbox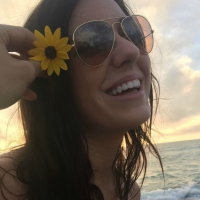 Rachel Woods
My hobbies include long walks to the main stage, pretending I know how to shuffle, and searching the Internet for sick new drops.