Alison Wonderland & Lido Tag Team For 2 New Remixes [LISTEN]
Alison Wonderland and Lido have teamed up to deliver each other some outstanding remixes.

The two have been friends a long time and have collaborated in the past on the track "Cold". Alison Wonderland delivers a smooth bass house remix of Lido's "Crazy". On the same day Lido dropped his remix for Alison Wonderlands "Messiah", which now feature the vocals and signature sound of Lido. The remixes bring new life into the tracks and show a promising future for more collaborations down the line. Take a listen to both new remixes below.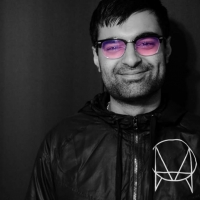 Harvit Gill
Toronto's very own, but my home is a festival near you. I'm a writer of all types and a man with too many hobbies. Creativity is life and I'm just a human. Being. Follow me on socials for new music or just to chat.