After 16 Years, Carl Cox Signs off of Global Radio for the Last Time
Carl Cox has had a legendary career as a global force in electronic music for the past 30 years.
The past six months have contained several 'final' moments for Carl Cox, including the end of his legendary 20 year residency at the now defunct Space Ibiza. Although Cox has kept plenty busy with his continued DJ performances, he has reached the final chapter of another major aspect of his career with the final episode of his long-running Global Radio series.
For the past 16 years, Carl Cox has taken to the airwaves every week to broadcast mixes to millions of weekly listeners on 95 FM. Showcasing some of his favorite tunes in the last 30 years, Cox gave fans a two-hour mix that celebrates the sounds from Global Radio's 772 episodes.
Carl Cox signed off for the last time with these words:
"Thank you to every DJ who has appeared in the Global Alliance and all the labels whose music contributed to the Global Lowdown. Also respect to the 95 FM stations worldwide who aired Global weekly. And finally, thank you to every single one of you for listening over the last 16 years and hope this mix tides you over until we meet on a a dance floor again soon."

Cover photo courtesy of Tomorrowland
H/T: EDM Sauce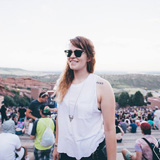 Devin Culham
Born and bred with the Detroit techno scene, I pledge my allegiance to the underground.