Jauz Wants You to Come Party in D.C. With Massive Shark Squad Giveaway!
This Saturday March 4th, Sam Vogel, better known as Jauz is heading to our nation's capital to bring some serious bass to your face at Washington D.C.'s Echostage as part of his national Off the Deep End tour.
Jauz is excited to return to DC to perform at the city's premier venue, Echostage and is bringing the party with him in full force!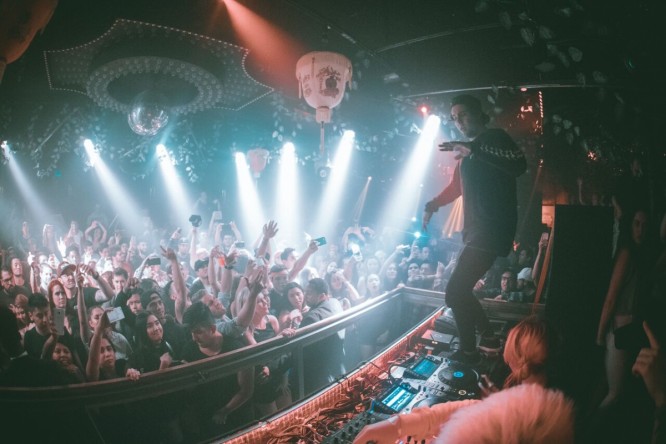 Photo courtesy of Nate Vogel

Ahead of the upcoming show, Jauz had kind words to share about the always exuberant DC crowd:
My first memory in DC was playing at 9:30 club on the Buygore show tour. I had never been to D.C., so I felt like a kid on a field trip walking around the city, eating at bens chilli bowl, etc. I had gotten insanely sick during that leg of the tour and almost thought I wouldn't have the energy to play that set - but the energy in DC was so nuts that it made me feel like I was perfectly healthy. I've always had mad love for D.C. Since then and every time I come back it gets more and more epic!
Taking this already hype-worthy show to the next level, Jauz is offering you the chance to win tickets for you and three of your friends in an ultimate giveaway which includes the opportunity to meet Jauz himself and drink on his dollar with a courtesy $100 bar tab! Homie knows how to hook. it. up.
Follow the link for your chance to win this ultimate prize package courtesy of Jauz!