Oregon Eclipse Drops the Biggest Festival Lineup of the Summer!
Oregon Eclipse is bringing one of the most incredible and diverse lineups to Big Summit Prairie Ranch for an otherworldly event that celebrates continental North America's first total solar eclipse since 1979.
Taking place August 17th-23rd, this week long event is bringing some of the most diverse names from across the globe with over 300 acts. Bred out of the collaboration of over a dozen festival organizers, including Australia's Rainbow Serpent, Costa Rica's Envision Festival, Japan's Re:birth, plus many more, Oregon Eclipse is a truly unique boutique event that is unlikely to be replicated anytime this decade.
Featuring seven stages of curated music, Oregon Eclipse is bringing a diverse lineup that has something for every type of music fan. From the deep beats Acid Pauli, Lee Foss, and Damian Lazarus of the Sky Stage, to the jam sessions by Papadosio, The String Cheese Incident, and STS9 of the Eclipse Stage, to the straight up psychedelic sounds from 1200 Micrograms at the Sun Stage, Oregon Eclipse is a place for individuals who want to proudly let their freak flag fly!
Check out the curated lineups for each stage below, and get ready for the biggest celebration of the year at Oregon Eclipse!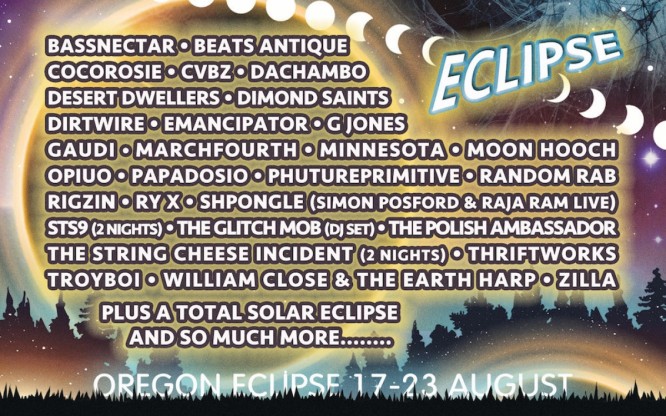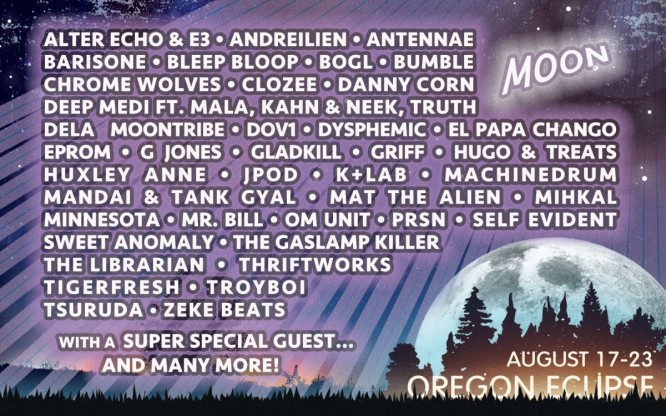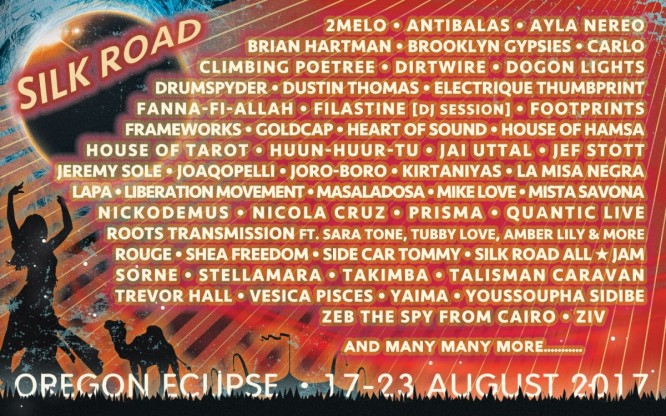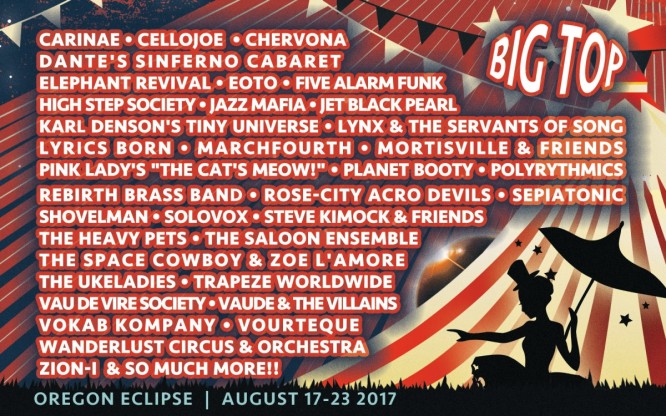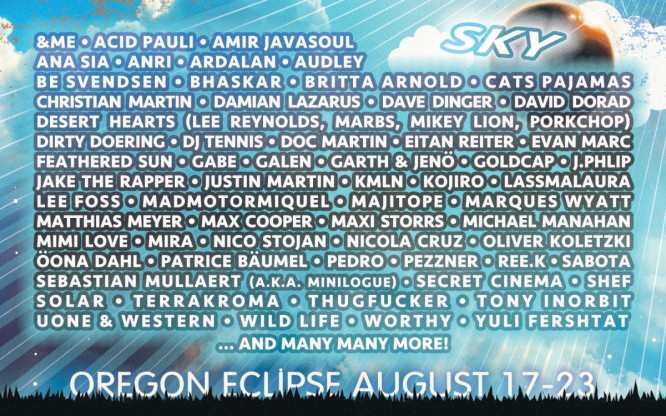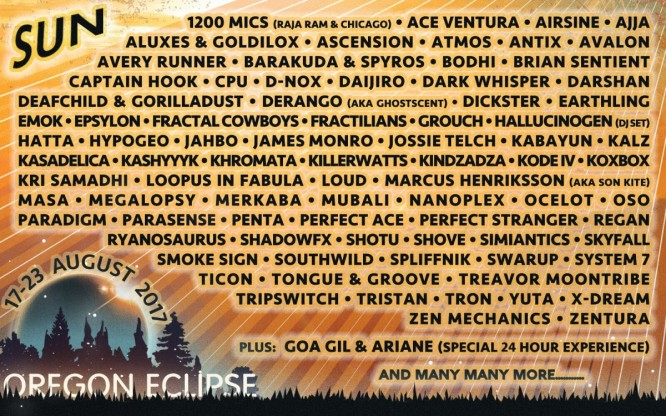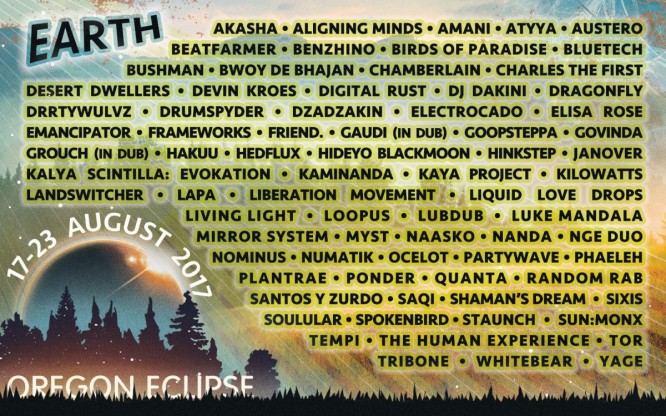 Tickets for Oregon Eclipse are available now at oregoneclipse2017.com, check out the video below to learn more about this rare natural phenomenon!