Electric Love to Celebrate #5YearsTogether with Martin Garrix & DJ Snake
Electric Love is making it's return to Salzburgring, Austria to celebrate #5YearsTogether by bringing some of the hottest names in dance music with its first phase lineup.
With 5 stages, Electric Love is planning to celebrate this major milestone with Martin Garrix, DJ Snake, Pendulum (DJ Set), Krewella, Showtek, and many more! Featuring differently themed stages including an impressively designed Q-dance stage, Electric Love is creating an immersive escape from reality for EDM fans from all over the world.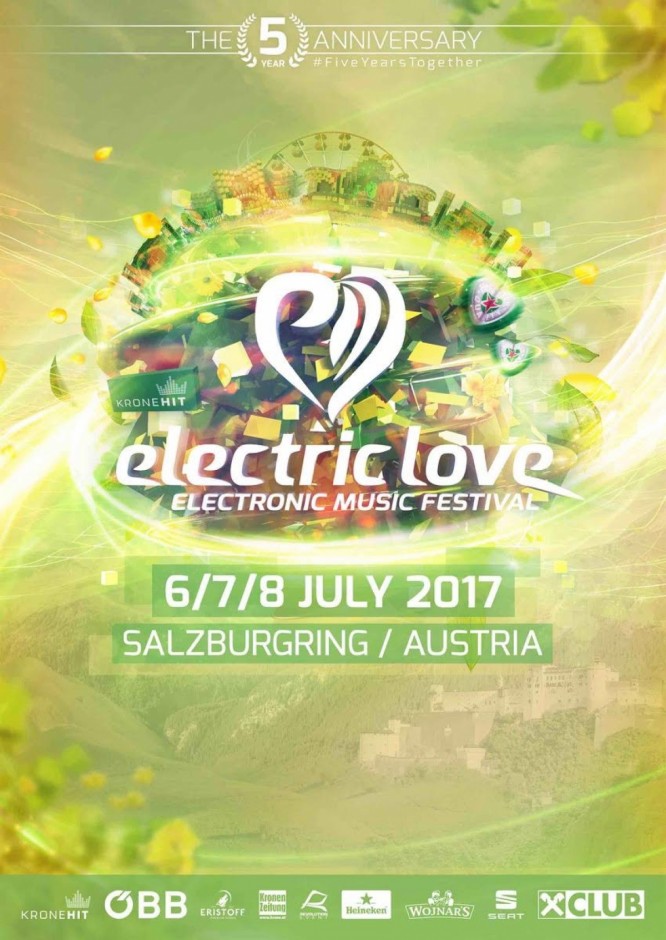 Promising to bring the biggest and best stage designs in 2017 that will shatter past records, Electric Love is preparing for a celebration that will be talked about for years to come!
The official 2016 after movie shares just a taste of the magic that awaits you at Electric Love this summer!