More Changes Come to Ibiza as Pacha Group Sells for €350 Million
Ricardo Urgell's Pacha Group confirmed the sale of the global nightclub conglomerate earlier this week at the price of €350 million euros.
Trilantic Capital Partners have purchased the nightclub giant after Ricardo Urgell had shared details last fall that the sale of the global nightclub chain was "practically done". Pacha Group was founded by Richardo Urgell in 1966 and has grown to include Pacha brand nightclubs throughout Spain and Ibiza, as well as franchises in Munich, Sydney, and Macau, China. The sale also includes the acquisition of Ibiza's lucrative Destino resort and Lío Restaurant Club Cabaret.
According to a report by Diario de Ibiza, Trilantic Capital Partners have expressed that they intend to increase the number of workers each of the newly acquired Ibizan properies.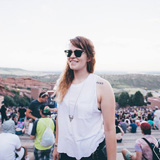 Devin Culham
Born and bred with the Detroit techno scene, I pledge my allegiance to the underground.