Until Legalization, Allow Users To Test For Tainted Drugs
Summary/Commentary:

Bill Bogart, author Off the Street: Legalizing Drugs discusses the importance of making drug testing legal to prevent drug related deaths.
Recently the City of Toronto's Board of Health passed a motion directing the city to explore creating a strategy for risk management for electronic music festivals. This is a step in the right direction to address a big drug problem: tainted substances taken by the unwary at these events.
An interim move should be to permit such drugs to be tested for adulterants without fear of criminal sanctions. But, ultimately, we need to move to legalize and regulate these and other drugs, for a number of reasons: to stop putting people in jail, confront an illicit market run by the lawless, provide governments with a revenue stream, better protect children, implement a full range of harm reduction measures. And, as the problems at music festivals illustrate, address trafficking in poisoned substances.
This December in Toronto, at least three young people suffered suspected overdoses at nightclubs. In August 2014 two young people died as a result of drugs they had taken at an electronic dance music festival in Toronto. At that same festival, 15 other people were hospitalized (and survived). There were also 22 hospitalizations during the Digital Dreams festival in June, and 29 at a DJ show in May.
That same year there were at least 28 festival deaths around the world. Many of these hospitalizations/deaths were from tainted substances. Tainted ecstasy (MDMA) has often been the culprit.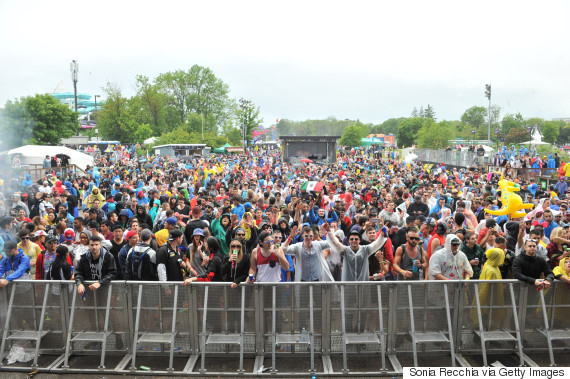 There is evidence that drug use is falling among young people. But the problem of drugs that are tainted or of unknown strength has reached such proportions at music festivals that health providers and others have urged that pill-testing procedures be available at venues so that substance users can be given reliable information regarding ingredients. How effective these measures will be in preventing poisonings and even persuading young ones to stay away from this stuff is a good question. But we won't know the answer unless we try them.

...