Check out Rising Talent, DEVI and His New Single "Next to Me" [LISTEN]
Meet DEVI, a 19 year old DJ and producer, who was thrown into the EDM scene with the wild popularity of his unofficial remix of Calvin Harris' massive dance anthem "Bounce".
His remix became an instant hit, reaching over 7.5 million plays across YouTube and SoundCloud alone. DEVI is famous for cutting the vocals to popular songs and working them in with a soulful, and totally dance worthy electronic beat. Some of his past works have included remixes of popular tracks from Aaliyah, Drake, and Ellie Goulding. His music isn't only being recognized from online fans, but also from some of the biggest names in the industry. DEVI has already received regular plays from Oliver Heldens and MK, along with being added to Future Anthems with Danny Howard on BBC Radio 1.
Already having official remixes for Lion Babe, Rudimental, and Basic Tape under his belt, this young producer continues to open eyes and turn heads, especially with the newest release of his first original single "Next to Me". This track marks a huge milestone in the career of DEVI, and shows how much progress he has gained since his start in this genre. Check out DEVI, and his new funky house track titled "Next to Me" right here: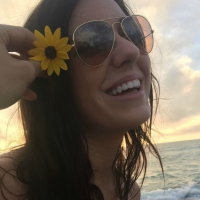 Rachel Woods
My hobbies include long walks to the main stage, pretending I know how to shuffle, and searching the Internet for sick new drops.