The International Growth of EDM
Summary/Commentary:

EDM has been an American staple for most of the decade, but the genre is only beginning to see its potential in the global market.
Analyzing the growth potential of various EDM markets around the world at Pollstar Live! were John Boyle (Insomniac), Leizer Guss (OCESA/CIE), Rick Han Ye (Beijing SPM Entertainment), Jason C. Miller (Live Nation), Paul Oakenfold, Matt Rodriguez (Paradigm Talent Agency) and Moe Shalizi (Red Light Management).
Paul Oakenfold took the audience through a brief history of the genre, saying that 2017 marked the 30th anniversary of club culture.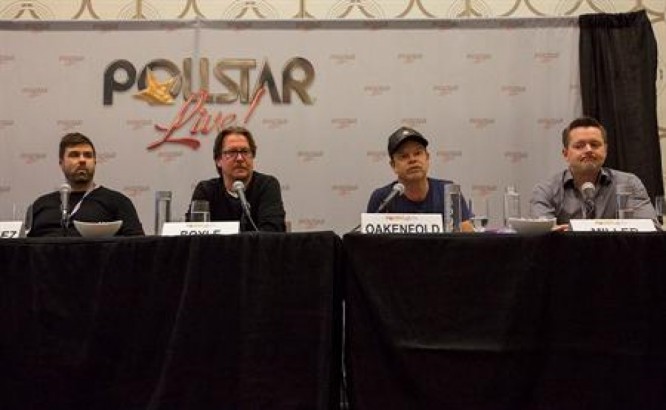 Photo: Barry Brecheisen

Of course there was electronic music prior to that, but there was no focus. That changed in 1987, when myself and a couple of colleagues went to Ibiza, took ecstasy and everything changed. In a good way."

Chicago's Hot Mix 5 and Detroit's Derrick May, Kevin Saunderson and Juan Atkins were important influences, and Oakenfold remembered bringing them over to England as a promoter in the late '80s.
"According to them they were more popular in the UK at that time than they were back home," Oakenfold said.
Leizer Guss spoke about the beginnings in Mexico, Latin and South America.
"It was the Swedish House Mafia tour [of 2013] that really opened a lot of people's eyes." This was followed by "a brief period where we feared it might go away, so we started focusing on the experience of counter-culture and community. That's where the real value of dance music really lies. It's not just about who's on stage, but also who's next to you in the crowd."
In the U.S., "EDM, as they like to call it, has hit a plateau in growth," Rodriguez said. "But now we're watching that happen in China and Aisa. From EDCs, Ultra, Tomorrowland, you name it. The new gold rush is Asia."
Oakenfold touched upon the role of the Netherlands, where he lived for several years, and the disproportionate number of good DJs hailing from there, adding, "It's very strange and unique how they are etched on electronic music. They're all about football and DJing."
Shalizi said "dance music in America has become stale. It all sounds the same. We're not generating fans as quickly as couple of years ago. Dance isn't as big on Spotify as it was on Soundcloud."
Which is why the question of how to capitalize on other cultures in each region has become paramount.
"How do we appeal to the people in each country? In India for example I had Marshmello dress up in Indian clothing and include Bollywood Hits into his sets. The people understood that this guy from America understands the culture of their country. Our social media was off the wall."
Shalizi predicts that his clients will be spending a lot more time in Asia, Latin and South America in 2017.
"U.S. is on cruise control. Internationally is where the focus lies," Shalizi said.
...
Editors Note: Cover image does not reflect the image used in the original article