Pioneer DJ Debuts Affordable New DJM Mixer Designed for the Budget Conscious DJ
Pioneer DJ has heard the call from producers and DJs to develop a line of budget friendly equipment, and have responded with the brand new DJM-250MK2 mixer starting at an affordable $349.
The 2-channel mixer is designed to be an entry point into the DJM series offering professional features to acclimate the bedroom DJ. With a Magvel crossfader, Sound Color FX filter, and it's own built in sound card, the DJM-250MK2 allows you to instinctively mix with it's clear cut sound.
The DJM-250MK2 will be available from Pioneer DJ early March 2017, and will be available for a suggested retail price of $349.
Check out a demo video and see the full specs listed below:
DJM-250MK2 Specifications:
Channels Audio 2 channels, MIC 1 channel, AUX 1 channel
Inputs LINE x 3(RCA), PHONO x 2(RCA), MIC x 1(1/4" TS x 1)
Outputs MASTER OUT x 2 (XLR x 1, RCA x 1), HEADPHONE MONITOR OUT x 2 (1/4" STEREO PHONE JACK, 3.5 mm STEREO MINI JACK)
Other terminals USB (B) x 1
Sampling rate 48 kHz
D/A Converter 24-bit
A/D Converter 24-bit
Frequency response 20 Hz to 20 kHz (LINE)
Total harmonic distortion 0.005 % (LINE-MASTER1)
S/N ratio 94 dB(LINE)
Power supply AC 100 V to 240 V, 50 Hz/60 Hz
Power consumption DC12V 0.6A
Maximum dimensions (W x D x H) 230mm x 319.5mm x 107.9mm (9.1 in. × 12.6 in. × 4.2 in.)
Weight 3.0 kg / 6.6 lbs.
Accessories Power cord, AC adaptor, USB cable, Operating Instructions (Quick Start Guide), License key card (rekordbox dj, rekordbox dvs)
H/T: Resident Advisor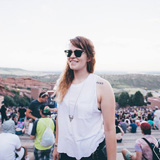 Devin Culham
Born and bred with the Detroit techno scene, I pledge my allegiance to the underground.