Snails & Pegboard Nerds' "Deep In The Night" Gets Three Bass Blasting Remixes!
The French producer from Montreal, Snails, known for his signature Vomitstep style teamed up with the famed-duo Pegboard Nerds last summer for a single called "Deep In The Night".
"Deep In The Night" has been given the royal treatment with three remixes of the hit song. Artists Barely Alive, Muzzy and Dion Timmer have each rolled out their own styles and given their own spin on the song!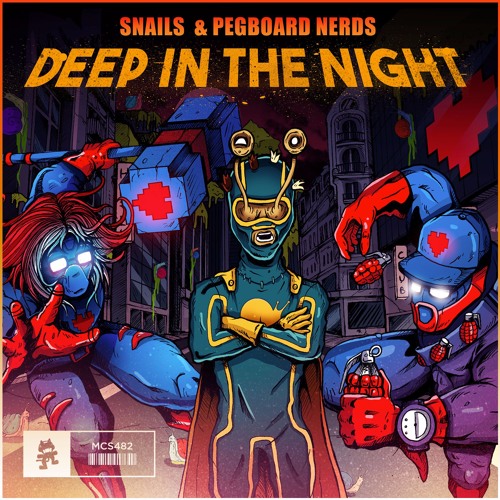 Barely Alive are a Massachusetts duo who have transformed the song into a cut & chop dubstep banger with a ambient synth intro that leads into almost robotic drop with tons of twist and turns while still remaining true to the original version

Muzzy is an English producer who's turned the song into a dubstep classic that'll turn heads, Muzzy's remix features a sped up intro that catapults into a build a drop that turned my speaker on its head with its blasting bass and samples from the original.
Dion Timmer is a Dutch producer who's crafted the song into a melodic drum n bass hybrid whirlwind that is sure to have you holding onto your seat, his remix features an almost breakdown after the drop that keeps me wanting more.

Give the record a spin to support these rising artists!