DC Breaks Finally Announce Debut Album 'Different Breed'
After more than decade of presence on the drum and bass scene, London duo DC Breaks have finally announced their debut full length 'Different Breed.' The record will be out on April 3rd, and it will bring 15 new songs, as a crown of their long and successful career.
Back in 2010. Dan Havers and Chris Page, duo behind the famous name, signed for RAM records run by legendary Andy C. A year later, they started working on their debut, and finally, their fans will have a chance to hear it. In the meantime, duo have released a number of successful singles such as 'Lock In', 'Swag', 'Gambino', 'Is This Love', 'Breath', as well as remixes for high profile names like Tinie Tempah, I Blame Coco, Paloma Faith, Example.
You can listen to the latest DC Breaks' track below:
DC Breaks will start their North American tour in just three days in Minneapolis. All dates can be seen below:
Mar 15 - The Exchange - Minneapolis, MN
Mar 17 - Maison Mercer - Toronto, Canada
Mar 18 - Roberto Clemente Fairgrounds - San Juan, PR
Mar 18 - MASS Festival Launch - Jersey, Jersey
Mar 20 - The Hangar - Miami, FL
Mar 21 - Beauty Bar - Las Vegas, NV
Mar 22 - The Belasco - Los Angeles, CA
Mar 23 - Cervantes - Denver, CO
Mar 24 - Beyond Wonderland - San Bernardino, CA
Mar 25 - Slake - New York, NY
Mar 26 - U Street Music Hall - Washington, DC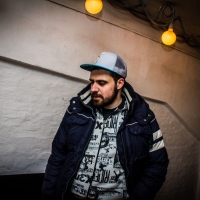 Miljan Milekic
Miljan Milekić is music and extreme sports writer based in Novi Sad, Serbia. Addict for music, concerts and festivals, always ready to hear and see new things.