Spag Heddy Announces New EP and Releases Plans for Upcoming Tour
Spag Heddy, known to some as "King of Bass," has announced plans for a new EP and upcoming 19-date Meatball Mafia Tour.

"METL," a Meatball Mafia EP freebie, was released on March 16th ahead of an impressive lineup of announcements. The Meatball Mafia EP is set for a summer release, perfect timing for the heat that's inevitable to come from the EP.

"METL" initiates with a subtle and unique vocal sample. It swiftly mutates into the bass-heavy, hard-hitting signature bass Mr. Heddy is known for. The first drop has a hefty Flux Pavilion sound, which further enhances the fact that Flux Pavilion will be joining the head of the Meatball Mafia on tour.
"The Meatball Mafia Tour" kicks off on April 6th, 2017 in Kansas City, MO. A few of Mr. Heddy's stops during his tour include Palladium in Los Angeles, CA, Vinyl Hard Rock in Las Vegas, NV, and Webster Hall in New York City. To add even more heat to ensure a fully-cooked meatball, Spag Heddy will be joined by Flux Pavilion on three stops two of which are in Houston and Dallas, TX on June 9th and 10th.
Mischa Reining, better known by Spag Heddy, is a Dutch dubstep artist. Reining's most popular tracks under the Spag Heddy alias include "Permanent," "Onvang," and "It's Me."
H/T: YourEDM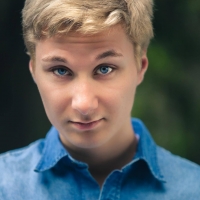 Lennon Cihak
Lennon Cihak is an audiophile, avid music lover, and writer based in Orlando, Florida. Love traveling, change, and new adventures.