Drake Brings on Underground Stars Black Coffee & Moodymann for 'More Life'
Canadian superstar rapper Drake premiered his long awaiting new project named More Life.
Labeled as "playlist", the new release brings 22 unheard tracks, featuring many big, and some surprising names
Along hip hop stars big shots such as Kanye West, 2 Chainz, Young Thug and Travi$ Scott, More Life features UK underground heroes Skepta and Giggs, Zoë Kravitz, singer, actor and daughter of legendary rocker Lenny Kravitz.
Filling out the rest of the playlis includes Drake's protégé and R&B singer PARTYNEXTDOOR, and most surprisingly, South African legendary house producer Black Coffee and Detroit techno producer Moodymann.

Black Coffee couldn't hide his thrill to be featured on the track 'Get It Together', which samples his 2010 track 'Superman'. Both him, and vocalist Jorja Smith are listed as featuring artists. On his Instagram, Black Coffee posted playlists artwork, with a simple message "What a time for South African Music", while on Twitter he wrote "Literally in tears" showing just how much this means to him.
More Life is released through Young Money / Cash Money / Republic Records, and brings dancehall, trap and afrobeat influences, along Drake's recognizable hip hop and R&B sound. This is Drake's first release after 2016 album Views.
Drake is Canadian rapper, singer, producer, songwriter and actor, known for his huge career in hip hop. He released four multi platinum records, five mixtapes, and more than nighty singles, marking his way as one of the most commercially successful artists of twenty-first century. Drake is global ambassador of NBA team Toronto Raptors.
Full songlist for More Life can be seen bellow:
01. Free Smoke
02. No Long Talk (Feat. Giggs)
03. Passionfruit (Feat. Moodyman & Zoë Kravitz)
04. Jorja Interlude
05. Get It Together (Feat. Black Coffee & Jorja Smith)
06. Madiba Riddim
07. Blem
08. 4422 (Feat. Sampha)
09. Gyalchester
10. Skepta Interlude
11. Portland (Feat. Quavo & Travi$ Scott)
12. Sacrifices (Feat. 2 Chainz & Young Thug)
13. Nothings Into Somethings
14. Teenage Fever
15. KMT (Feat. Giggs)
16. Lose You
17. Can't Have Everything
18. Glow (Feat. Kanye West)
19. Since Way Back (Feat. PARTYNEXTDOOR)
20. Fake Love
21. Ice Melts (Feat. Young Thug)
22. Do Not Disturb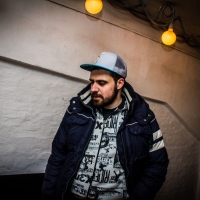 Miljan Milekic
Miljan Milekić is music and extreme sports writer based in Novi Sad, Serbia. Addict for music, concerts and festivals, always ready to hear and see new things.