Deadmau5 Unveils Track List for "We Are Friends Vol. 6" Compilation
The annual "We Are Friends" compilation album release is certainly something to look forward to every year.
Its purpose is to showcase the "big mice" of the Mau5trap label. This year's album (like every other Mau5trap album) has a few surprises placed inside for us, including the Deadmau5 and ATTLAS collab, bad at titles.
Among the "big mice" of this compilation album will be Oliver Winters, Dom Kane, BlackGummy, Enzo Bennet, No Mana, and EDDIE. Furthermore, the head mau5 will have two brand new tracks: "Polaris" and "bad at titles."
There isn't an official release date yet, so keep your noses up for the cheese. You can see the full track list via the image below.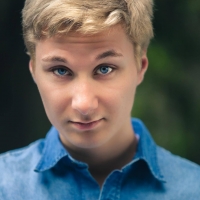 Lennon Cihak
Lennon Cihak is an audiophile, avid music lover, and writer based in Orlando, Florida. Love traveling, change, and new adventures.