Meet Cove Manila, Asia's Hottest New Night & Beach Club of 2017
*Sponsored Content

Every year, droves of new clubs and venues set up shop in hopes of bringing a revolutionary concept and authentic experience for partygoers. But, once in a blue moon, one stands out from the rest and catches the eyes and ears of music lovers everywhere. Let me introduce you to Cove Manila, a fusion of massive indoor beach club and luxurious intimate night club. A perfect blend of unique sensory experiences and party-inducing features that gives you the ultimate day-to-night hub for nonstop fun.
Cove Manila looks to put the Philippines on the map this year for electronic music fans worldwide with its Funktion-One high-resolution sound system, a butterfly-shaped pool surrounded by genuine white sand, swim-up bar, deluxe beach house bungalows, a state-of-the art chandelier capable of immersing the audience with its stunning 10,000 FX visuals, infinity jacuzzis, and much more. All comfortably nested in a 30,000 ft² venue that also boasts an elegant and visually appealing 100 ft tall UVB protected glass dome (so leave that suncreen bottle at home).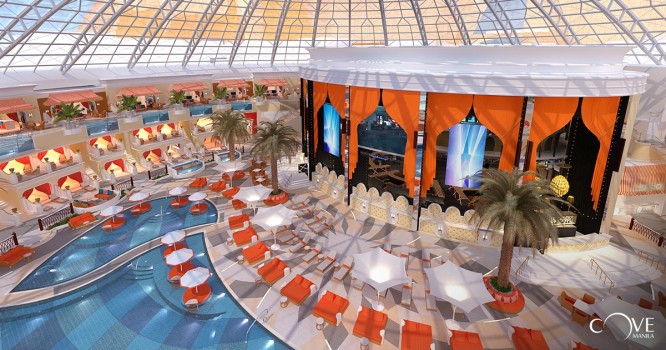 What's Vegas again?! Seriously, with it's 5 fully stocked bars, 20 service wells, and Grab N' Go food concepts, Cove Manila is shaping up to be the party mecca of the future! Did I mention that they have an in-house studio with advanced recording facilities? Perfect for those who feel particularly confident after crushing their karaoke set in the entertainment room of a pool-side bungalow suite.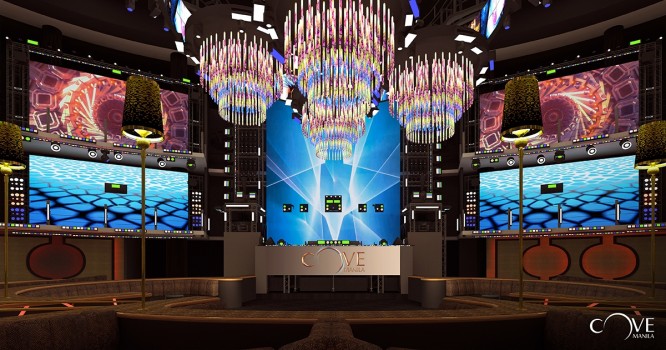 Bringing the most popular and hype-worthy acts in various genres like EDM, Hip-hop, Pop, and R&B, you can be sure that you'll get the full musical spectrum.
Cove Manila will be opening in 2017, be sure to check out their website www.covemanila.com for details and updates.
See you in Asia, party fiends!