Bristol's Own Stanton Warriors present 'Still Here - The Remixes' [LISTEN]
Stanton Warriors, breakbeat and UK Garage duo from Bristol, UK, have just released new EP Still Here - The Remixes via Punks Music.
'Still Here' was first released in 2005, and features vocals from Eska, last year's Mercury Prize nominee. The classic track recently got remixed by acts such as Vanilla Ace, Fred V & Grafix and Mafia Kiss.
English drum and bass duo Fred V & Grafix made the song into liquid drum and bass banger, while both Vanilla Ace and Rektchordz brought the real house feel with their remixes.
Young and talented Mafia Kiss gave the song another dose of UK bass sound, while the last remix is by the Stanton Warriors themselves.
Stanton Warriors, consisting of Dominic Butler and Mark Yardley are breakbeat, house and UK garage duo from Bristol, UK. In the last two decades duo established themselves as one of the most important acts on the UK underground scene. Except for three LP's and many singles and EP's they are know for they remixes for some well known acts like Basement Jaxx, The Streets, Gorillaz, Fatboy Slim, The Chemical Brothers, Digitalism and many more.
Stanton Warriors have toured all over the world, and you can catch them on the following dates:
Mar 24 - Future Sound Of Breaks XV - Miami, FL
Mar 25 - Albion Hotel - Miami Beach, FL
Apr 15 - Hare & Hounds - Birmingham, United Kingdom
Jun 10 - Isle of Wight Festival - Newport, United Kingdom
Sep 23 - Tokyo World - Bristol, United Kingdom
Sep 30 - Crash Manor - Plymouth, United Kingdom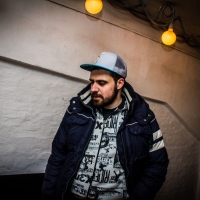 Miljan Milekic
Miljan Milekić is music and extreme sports writer based in Novi Sad, Serbia. Addict for music, concerts and festivals, always ready to hear and see new things.