Neurofunk legends Black Sun Empire are Back with a New Album
Neurofunk legends, Black Sun Empire are back with their third full length The Wrong Room. The record will be out on March 31st via their own label Blackout Music.
As an introduction to the new record, the trio has released two new songs. 'The Veil,' a collaboration with another cult Dutch act Noisia was released in February, while another song, 'Swarm' has just seen the light of a day.
The Wrong Room is expected to have 14 new songs, and more than a few collaborative works. Beside Noisia, the record will feature more drum and bass royalty such as Audio, Prolix or State of Mind, as well as new force from Utrecht, Pythius.
Black Sun Empire are drum and bass trio from Utrecht, Netherlands. Over more than decade of work, they earned cult status on drum and bass and neurofunk scene. They are known for their cold, deep and technical music, as well as discovering and giving chance to young artists through their label Blackout Music. Black Sun Empire have reputation as top class live act, which is something you can check by yourself. Tour dates can be seen below.
24 Mar 2017 - Neushoorn - Leeuwarden, Netherlands
25 Mar 2017 - Unknown venue - Lviv, Ukraine
31 Mar 2017 - TivoliVredenburg - Utrecht, Netherlands
31 Mar 2017 - fabric - London, UK
01 Apr 2017 - La Laiterie - Strasbourg, France
01 Apr 2017 - Maassilo - Rotterdam, Netherlands
08 Apr 2017 - Club Illusion - Tartu, Estonia
14 Apr 2017 - Melkweg - Amsterdam, Netherlands
15 Apr 2017 - Heinz Gaul - Cologne, Germany
22 Apr 2017 - Akvárium Klub - Budapest, Hungary
Fri 28 Apr 2017 - Circolo Magnolia - Segrate, Italy
29 Jun 2017 — 02 Jul 2017 - Nu Forms Festival 2017 - Wiesen, Austria
13 Jul 2017 - TBA - Montreal, QC, Canada
10 — 13 Aug 2017 - BoomTown Fair !!! 2017 - Winchester, UK
11 — 13 Aug 2017 - SonneMondSterne Festival 2017 - Saalburg, German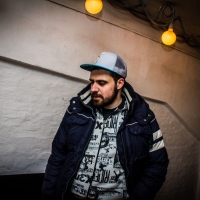 Miljan Milekic
Miljan Milekić is music and extreme sports writer based in Novi Sad, Serbia. Addict for music, concerts and festivals, always ready to hear and see new things.