Mysteryland Announces Hosted Stages from Spinnin', Mad Decent, elrow, and More!
Mysteryland is returning to Haarlemmermeer, Netherlands for its 24th (yes, 24th!!) edition in 2017 and has just announced a slew of specially curated stages by some of the biggest brands in the world.
Taking place August 26th and 27th, Mysteryland has partnered with some of the most diverse music brands in dance music to ensure that there's something for everyone at this year's festival. Including curated stages by Diplo's Mad Decent, Sven Väth's Cocoon, Jamie Jone's Paradise brand, big names are coming out in force for 2017. In addition to the hardstyle sounds of Q-Dance which is sure to bring one of the most dazzling stage designs at the festival, as well as LGBTQ-conscious Milkshake stage, Mysteryland is leaving little to be desired before dropping even a single headliner.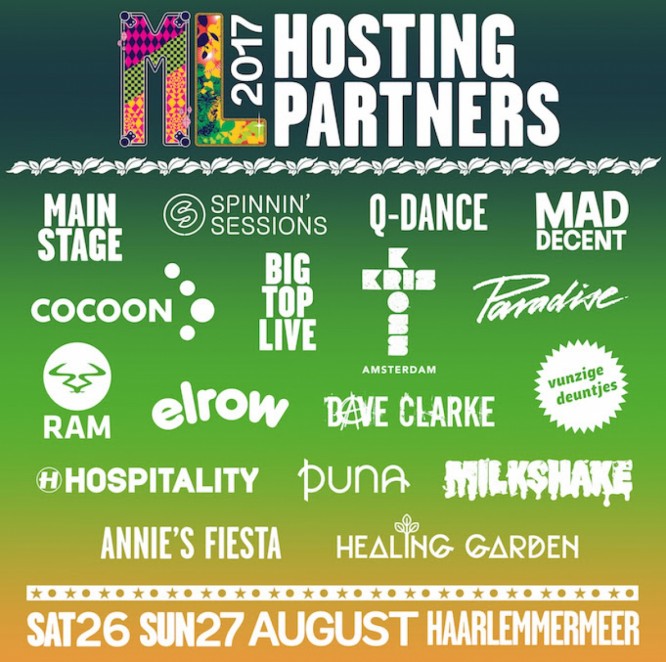 Although early bird tickets have already sold out, starting today you can register for the lineup pre-sale which will give you first access to the world-class lineup and ticket sales! Head to www.ML.nl to register, and check out the aftermovie from 2016 to see why Mysteryland should be on everyone's festival bucket list!
Cover photo courtesy of Dennis Bouman for Mysteryland