Martin Garrix Releases Acoustic Rendition of "Scared To Be Lonely"
Last Friday, Martin Garrix on released two brand new version of his hit single "Sacred to be Lonely" featuring stunning vocalist Dua Lipa.
"Scared To Be Lonely" has been a successful mix of pop and future bass, helping to bring new sounds to the general population, courtesy of the world's current #1 DJ.
Martin Garrix enlisted a full orchestra to create this new acoustic version of his song. This is something that Martin has previously never done before, and it worked out marvelously. The new version is chilling and beautiful at the same time. This edit of the track particularly brings out the beauty in the vocals from Dua Lipa. It will be interesting to see moving forward if Martin plans on doing acoustic edits with his tracks more often. Check out the link below and give it a listen yourself!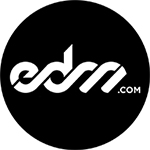 Will Gunzenhaeuser
Huge fan of everything House, from Future to Deep. Thinks the greatest city in the world is Ibiza, for so many reasons. Would like to one day work in the music industry, ranging from digital marketing, to working at a record company.