Top 6 Reasons Why Summer Splash Is Your Hook-Up For The Ultimate Vegas EDM Adventure
*Sponsored content
Summer is right around the corner and what better way to celebrate than with EDM party pools, vodka redbulls, the world's best DJs, and an epic road trip to Sin City itself — Las Vegas.
Summer Splash Las Vegas has got you and EDM fans everywhere covered at their 10th consecutive roving festival that offers guests an insane slate of world-class DJ talent and 4 weeks to choose from: Week 1 is July 19 - 24, Week 2 is July 26 - 31, Week 3 is August 2 - 7, and Week 4 is August 9 - 14. Between the incredible nightclub venues, crazy pool parties, and the four incredible lineups that put some major festivals to shame, get ready to party next level, Vegas style at 10 EDM events over 5 insane days and nights.
If you haven't experienced Summer Splash, think of it as your personal VIP Vegas experience hook-up. In other words, you and your squad can get lit with the world's top DJs playing their full 2+ hour sets, and receive complimentary VIP access to the biggest nightclubs and pool parties on The Strip. Not only that, but Summer Splash includes your room or suite at the luxe MGM Grand Resort — all for one unbelievably low price that is the best live EDM deal out there. No planning required.
In honor of their massive return, we've compiled the top 6 reasons why you need to go to Summer Splash so you can leave that FOMO at home.
#1 The Venues

Okay, let's talk pool parties. Are you having as much fun as these people right now?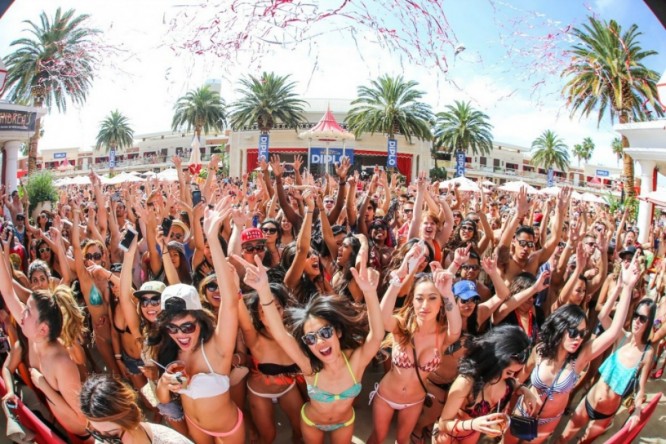 Didn't think so.
With world famous venues like Encore Beach Club, XS Nightswim, Wet Republic, and Marquee Dayclub, get ready for incredible day parties under the desert sky, top-tier sound systems, VIP cabanas, swim-up bars, and most importantly — the stunning pools. You'll be partying with your favorite DJs in style surrounded by all of your hot new friends.
Book now and lock in Summer Splash's Tier 2 Prices!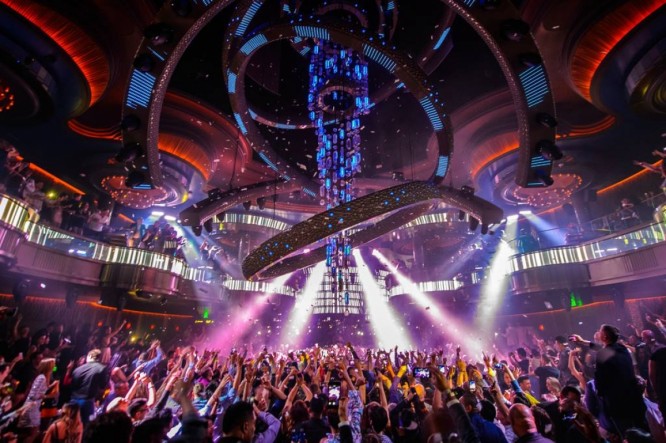 After a quick post-pool set power nap, you'll party the night away at the Mt. Rushmore of world famous nightclubs XS, Omnia, Hakkasan, and Surrender, who have all teamed up with Summer Splash to bring you the VIP nightlife experience of a lifetime.
#2 The Insane Lineup

EDM lovers, festival goers, and the party crowd alike will enjoy this year's roster that boasts acts such as The Chainsmokers, Skrillex, marshmello, Diplo, Hardwell, Tiësto, Zedd, Dillon Francis, Alesso, RL Grime, Cash Cash, Tritonal, and many more.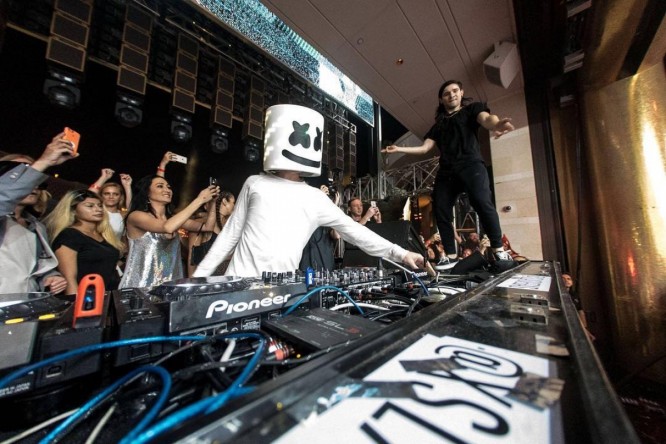 I'll give you a moment to let those names sink in nice and deep. Or you can click here to reserve your spot before they sell out again.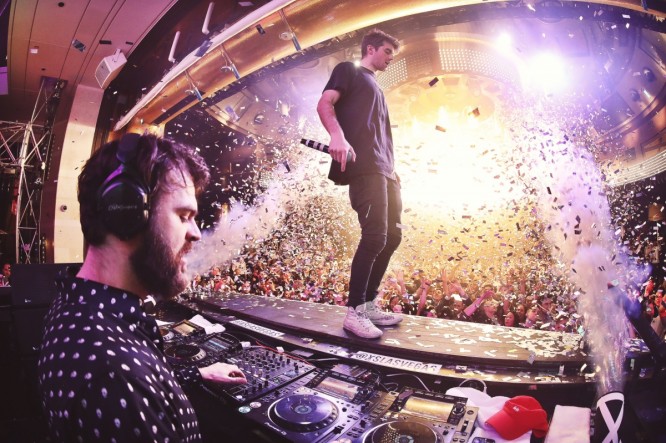 With 4 weeks to choose from for 2017, you will have your pick of which headliners to see while Summer Splash does the rest.

#3 They Make It Easy For You
Why do everything yourself? Summer Splash has been in the game long enough to hook you and your crew up for a serious Vegas EDM adventure. Let them handle all the details and logistics, so you can focus on assembling the squad and having the time of your life.
Your entire trip — from your luxury accommodations at the MGM Grand Resort to your VIP skip-the-lines-and-covers access to the hottest parties in Vegas, has already been taken care of. All you gotta do is sign up and show up, that's it.

#4 The VIP Experience
Skip all the lines. Seriously, stop waiting in them.
You're rolling VIP at a pool party with The Chainsmokers, not taking a trip to the DMV. Summer Splash has made sure that your stay in Vegas is as bougie as it gets. No crazy long waits in lines, no $100 tickets, no chasing down hosts, and best of all — no hassles.
What are you waiting for? Click here to book your package!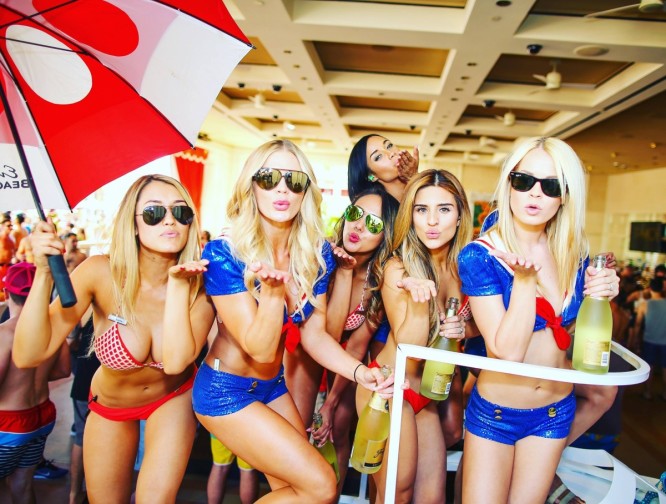 With VIP access to the world's best venues, all curated by Summer Splash, you'll enjoy getting expedited entry to the hottest nightclubs and pool parties in Vegas.
#5 You Save A Ton Of Money With Their VIP Bundle
Instead of booking your rooms and events individually, which can rack up additional costs like expensive summer hotel rates, resort fees and massive cover charges, Summer Splash has brought their deep Vegas relationships to the equation to bring you a VIP experience at an incredible value that no one else can match. To make it even easier for you, they have deals with some of the biggest airlines in North America for added discounts.
Save your money for life's more important needs, like copious amounts of booze and a new bikini or pair of board shorts.
#6 It's the Best EDM Package in Vegas
It doesn't get better than this. You get your expertly curated trip planned out, VIP access to the best pool parties and nightclubs in Vegas, a 5-star hotel room at the world famous MGM Grand, and premium viewing of literally the best DJs in the world. All of that at an extremely affordable price that's your entry into the VIP world.
Pro tip: don't sleep on Summer Splash's Discounted Tier 2 prices (good until May 15th) because they're filling up fast and the prices will only go up when it ends!
Reserve your spot now and get ready for the best EDM adventure of your life!
See you poolside, party animals.