Catch Jean-Michel Jarre on the Final Stop of His First North American Tour!
*Sponsored content
There are few names more respected in the world of electronic music than Jean-Michel Jarre.
The French native has long been considered to be a pioneer of electronic music as we know it. As one of the first figures to perform electronic music before a live audience, Jean-Michel Jarre is a master composer who helped to plant the seed in our collective consciousness that noises made from electronic "instruments" could in fact be considered music.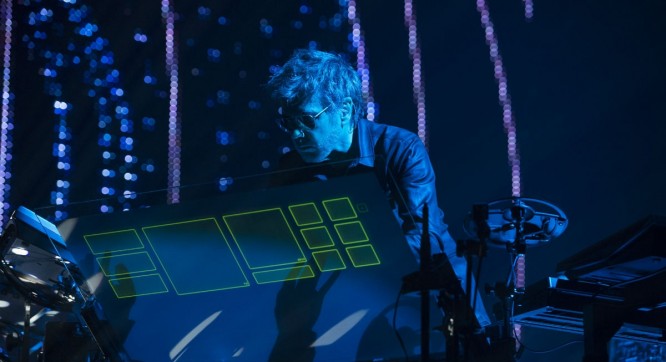 (Photo courtesy of Greg Rybczynski)
Jarre's 1976 album Oxygéne did just that. Selling 12 million copies, Jean-Michel Jarre led the charge for the mass popularization of electronic music that would later follow. Breaking several world records, Jean-Michel Jarre has set a precedent for multi-million person crowds. With three performances tipping the 1 million person crowd mark, including a performance in Moscow which saw a staggering 3.5 million people, Jean-Michel Jarre is much more than just a casual persona in electronic music.
Despite these incredible accomplishments, Jean-Michel Jarre is embarking on another personal achievement by bringing his live spectacle to a brand new audience for his first ever North American tour.
On May 27th, Jean-Michel Jarre will be taking over the Microsoft Theater in Los Angeles to wrap up his 'Electronica' World Tour. Don't miss this rare first for one of the world's true living legends!