WayHome Music & Arts Announces Stacked Lineup And Ultimate Giveaway for 2017
*Sponsored Content
With the explosion of the live music market in recent years, it really is getting harder for fans to decide which festivals to go to. Luckily, some festivals shine above the rest with their unique and diverse lineups, camping options, and outside-the-stage fan experiences to make the decision that much easier.
WayHome Music & Arts in Ontario, Canada, is one these festivals — they've discovered the code to make every part of the experience so extra that you'll never want to leave.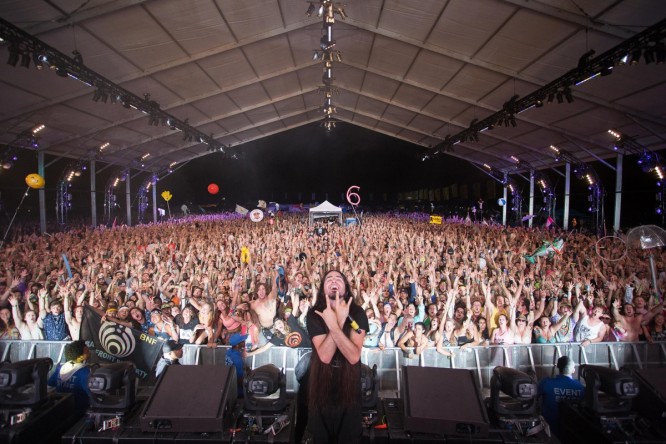 Flume, Justice, marshmello, Porter Robinson, Mura Masa, Illenium, and Louis the Child, are just some of the most notable EDM acts set to take the stage this year. Outside of the electronic bubble you can expect to see heavy-hitters like Frank Ocean, Imagine Dragons, Banks, Vance Joy, Foster The People, Schoolboy Q, and up-and-comers Russ, HONNE, and THEY., to name a few.
There's literally too many dope artists to list (over 60+ acts booked for this year alone), so I'll give you a moment to just look at this ridiculously stacked lineup.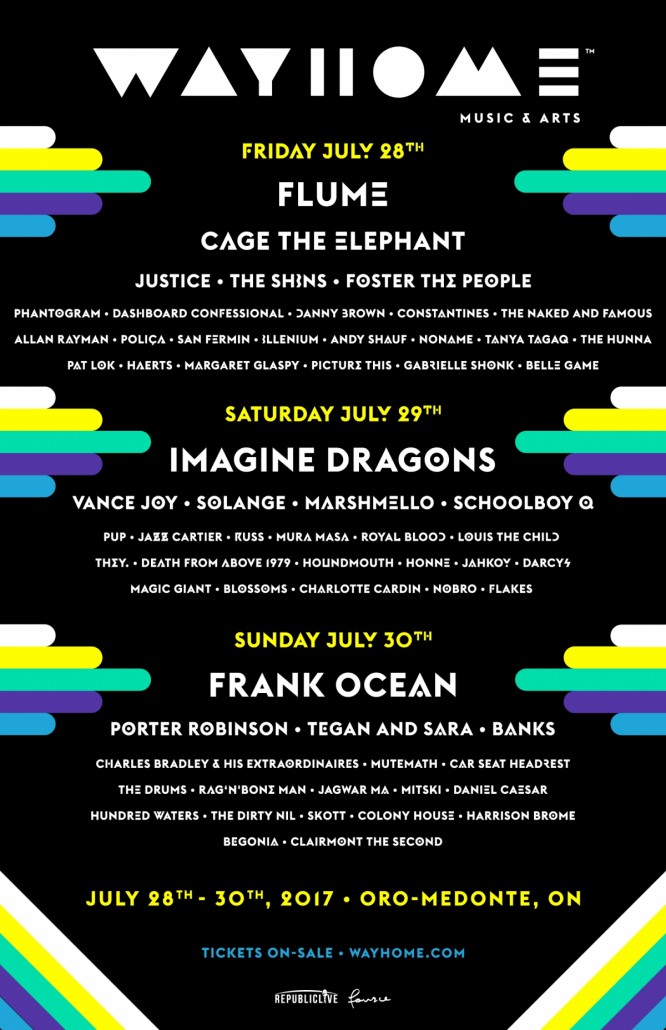 Planting their flag at the Burl's Creek Event Grounds this summer, from July 28th - 30th, fans can enjoy the variety of late-night spectacles and experiences, international and local cuisine, original art installations, and best of all — custom-designed campgrounds that really encapsulates the adventure you were looking for.
With 3-day passes starting at $250 CAD (only $188 USD for you Americans) and bundles like their 6 x GA tickets + FREE Tent Campsite on sale for $1,380 CAD (or $230 CAD per person), it's a no-brainer for the artists you'll get to see perform. There's really no other place in Canada that offers such a unique camping experience and an incredibly diverse lineup for the value.
To blow your mind even more, EDM.com has partnered up with WayHome to give one lucky fan the festival experience of a lifetime through our ultimate giveaway sweepstakes. The grand prize winner will be hooked up with 6 x GA tickets and a FREE campsite for all their friends — a prize value of over $1,380 CAD!
We know. This is not a joke.
So rally the squad and hit up all your homies to enter in the contest. Just use the widget below or follow this link and get ready for the festival experience of the year!
Check out the artist announce video below.