Toronto's Own Sydney Blu Drops Fiery New Track "Hella Dope" [PREMIERE]
Sydney Blu is no stranger to hard work.
This self made DJ, producer, and accomplished business woman has made a name for herself in the underground house scene with her groovy dance floor rhythms that have taken her to destinations across the globe. Between her annual BLU Party during Miami Music Week which has played host to legendary acts such as Pleasurekraft, Kevin Saunderson, Carlo Lio, and Stacey Pullen (to name a few), to her own label Blu Music, there's little that Sydney Blu touches that doesn't turn to gold.
Her upcoming single "Hella Dope" is another prime example of Sydney's quest for dance floor excellence, due out on April 21st via Kinetika. With a driving house beat and other-worldly techno vocals, Sydney Blu found the sweet spot with this single which is sure to find it's home in both intimate underground gatherings and boisterous main floor burners alike!
We had the chance to chat with Sydney Blu about her early influences, how she got into production, and why there's nothing more important than strong work-ethic.

EDM.com: So this new track "Hella Dope" is really something else, what was the inspiration behind that? Is there a story behind that or did it sort of just flow in a session one day?
Sydney Blu: It was kinda both, the inspiration was just the sound I was going for at the time. I wanted to try some new studio tricks, stretching out the vocals and I flowed with the groove that day. Most tracks take me 1 day to make and I go back and do edits.


Releasing music seems like it can be a rough process. I know that most producers often worry about the response they will get from a new track. Do you have this same mindset when you're about to put something out or are you able to just publish it and let it be?

I'm always nervous about it. I over think tracks sometimes but I think that is normal. It's your own creation and you are putting it out into the world to be judged. Most artists I know are sensitive about their work.



So some artists began producing years before they ended up on the stage? Was it the same way for you or did you begin producing once you were actively spinning?

I began spinning before. About 4/5 years I was just a vinyl DJ and I finally went to school around 2005 for Audio Engineering.


Learn work ethic. Look at what the successful people are doing right and do that. Some people get fixated on one thing and it's detrimental. Too much production, not enough marketing... or too much Djing and not enough producing. You need to do it all.


What is your music production process like? How much time do you spend in the studio?

I spend a couple days on a track. The first day is sketching and composing and the second day is finishing composition, adding or taking away things I want to fix. I am in the studio weekly ...it's non-stop!



What did you listen to while growing up? Were you always into electronic music and was there a specific artists that really spoke to you?

I listened to Madonna, Cyndi Lauper, George Michael, Prince, Michael Jackson, Depeche Mode. Electronic music-wise, the first artists that moved me were Robert Miles (Children) and Daft Punk, their album Homework I loved.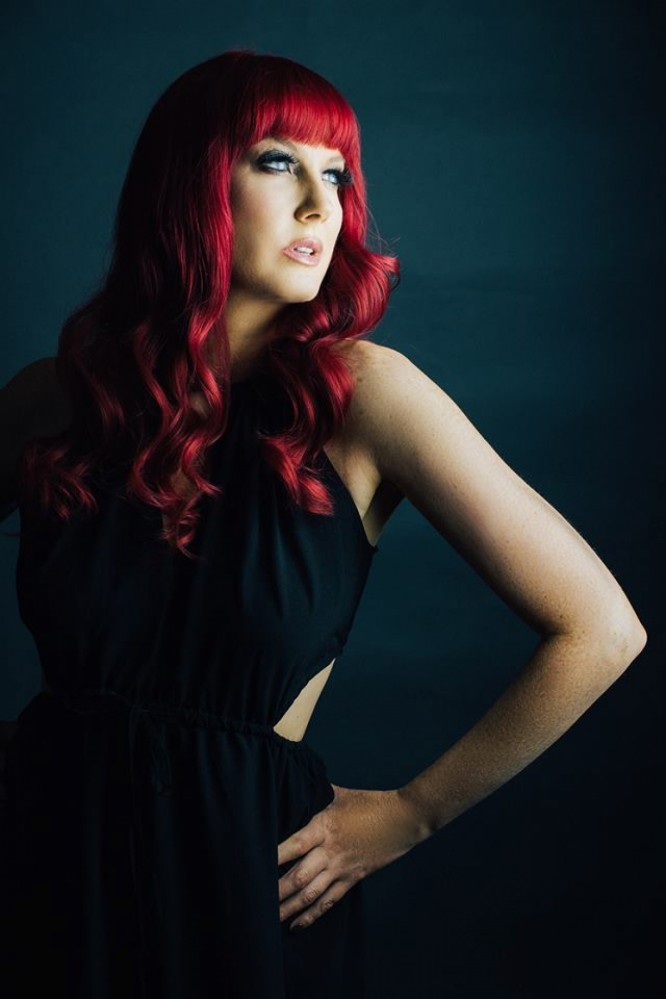 When did you realize that this was what you wanted to do for a career? Was it scary making that decision in the beginning?

It was scary but it was intuition that guided me, which I think is the key to figuring out your calling. I had just graduated from college and moved to Toronto and got involved in the electronic scene in Toronto in 2000. That year was the year I bought turntables and turned into a DJ. It was a natural move, I remember being scared but not looking back.

Was there an underground scene in Toronto that helped nurture your love for house or was it just something that you really had to explore on your own?

Yes, a massive underground scene. The scene was very influenced by the Chicago house scene and that's a huge influence on my music today.


What is your favorite venue to play and why?

My favorite place to play right now is Coda Toronto. Probably because it's home and the crowd there is always on point. There's no place like home right?


Any words of wisdom for possible up and coming DJs and producers reading this?

Learn work ethic. Look at what the successful people are doing right and do that. Some people get fixated on one thing and it's detrimental. Too much production, not enough marketing... or too much Djing and not enough producing. You need to do it all. It's a business and you are an entrepreneur. Learn to have drive. Get ready to fail and be rejected a lot and then learn from it. It's the only way you will succeed.

Any artists that are breaking into the scene that are worth checking out?

I love Supernova's music a lot right now. I also like David Herrero.

What are your plans for the future?

To see the world playing my music. I'll be putting out a ton of stuff this year and I'll be traveling a lot, so I hope to make it to all corners of the world.