Transport to Indio Valley from Home – Coachella Weekend 1 Full Sets [LISTEN]
For those of us who couldn't make the journey to attend Coachella, at least we have the second best thing, right? It's time to break out those headphones and see what we've been missing in Indio Valley this weekend. From DJ Snake to Bonobo, we've got you covered with a number of epic recorded sets. So, turn it on up, hit the gym, hop in the car, or just jam out at home with some friends. Let us know your favorite moments of the sets in the comments below.
Happy home-raving!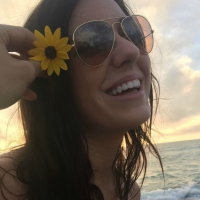 Rachel Woods
My hobbies include long walks to the main stage, pretending I know how to shuffle, and searching the Internet for sick new drops.